Cairns At Home Newborn Photographer | Sophie's Home Session
There is something really special about having your newborn session in your home. It is the place you settle in to life as a family and get to know your new little baby. It is where your memories are made.
It is also your safe space. Many new Mums don't feel confident leaving the house in the early days, or maybe they've had a caesarean and can't drive or are in some pain.
There are pros and cons for both studio sessions and home sessions, and is all a matter of preference to the family.
Joey is Sophie and Tarren's second baby. They chose to do both of their newborn sessions at their home.
They purchased this house around Christmas last year and have done an amazing job at making it a home.
Tarren works in real estate and had to shoot off to work as soon as he could. We planned the session so that all the family photos and any photos with Daddy in them were done first. (This generally helps a lot of Mums relax too, as Dads can be slightly more impatient during sessions 😉 )
Once he left, I spent time photographing Sophie with her two boys and Joey on his own. Ted and I also played in the garden so I could grab some natural photos of him.
I was so excited to be asked back to photograph their growing family.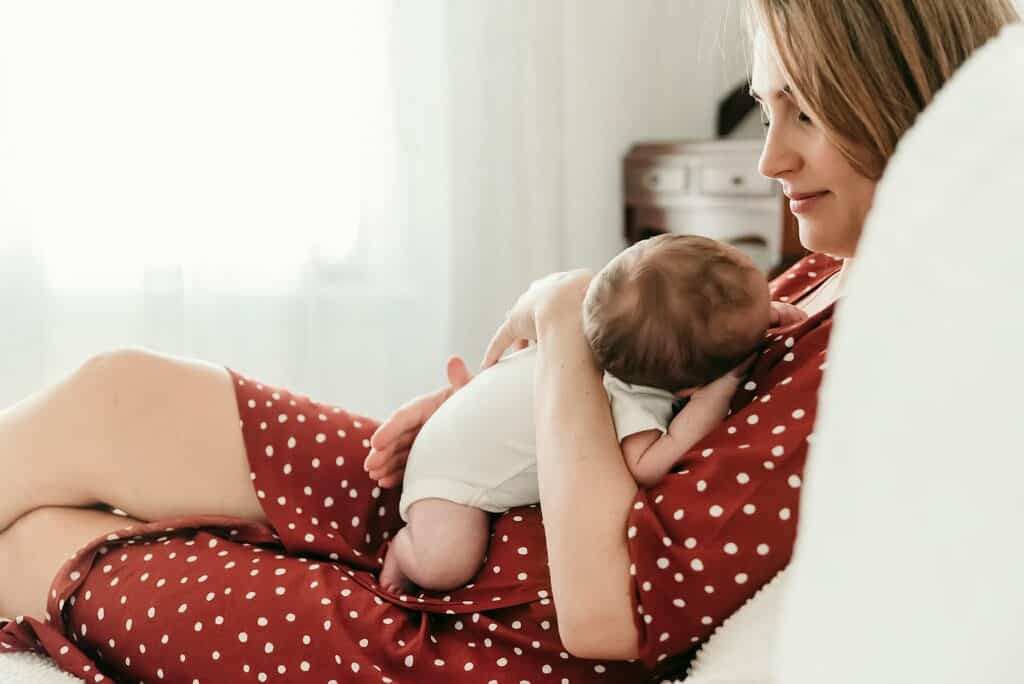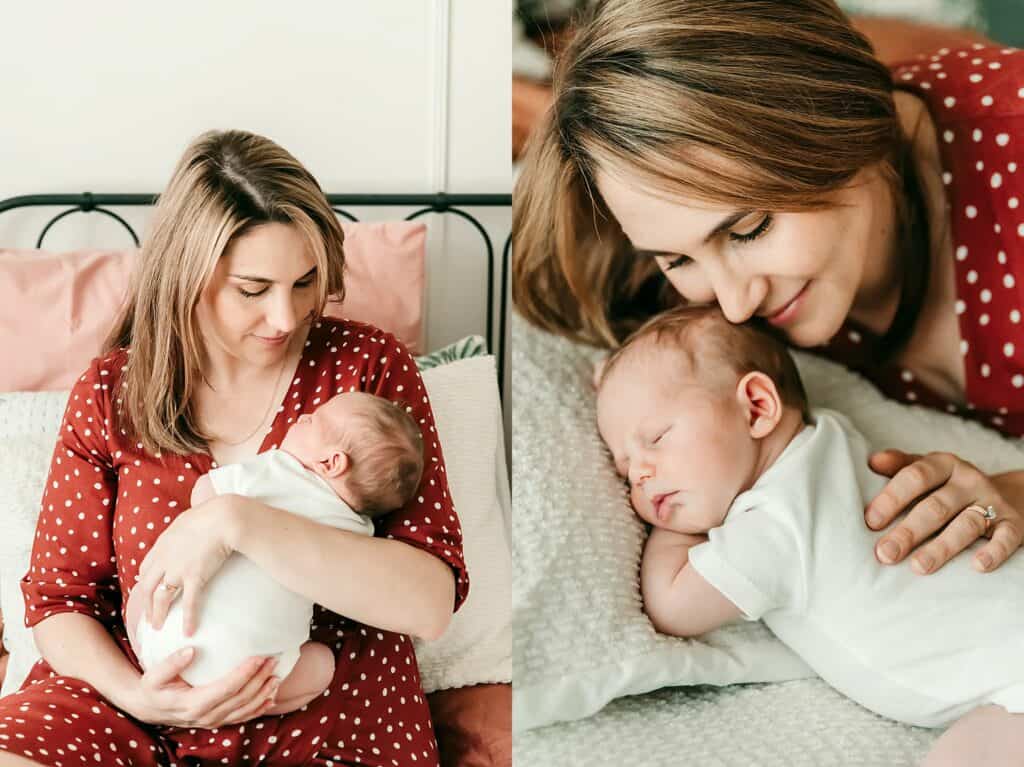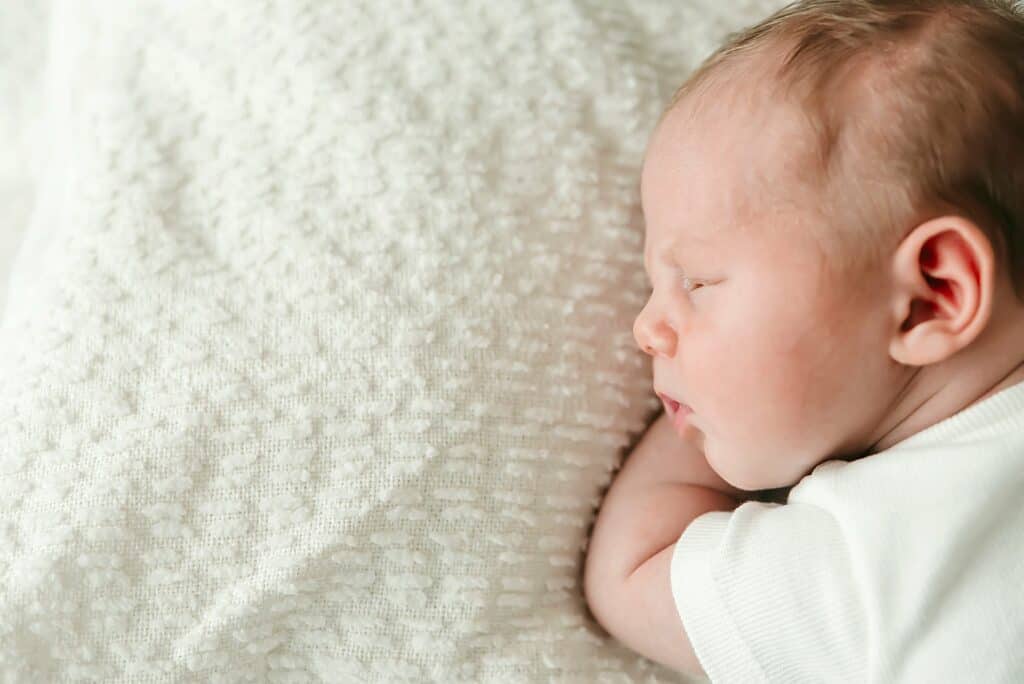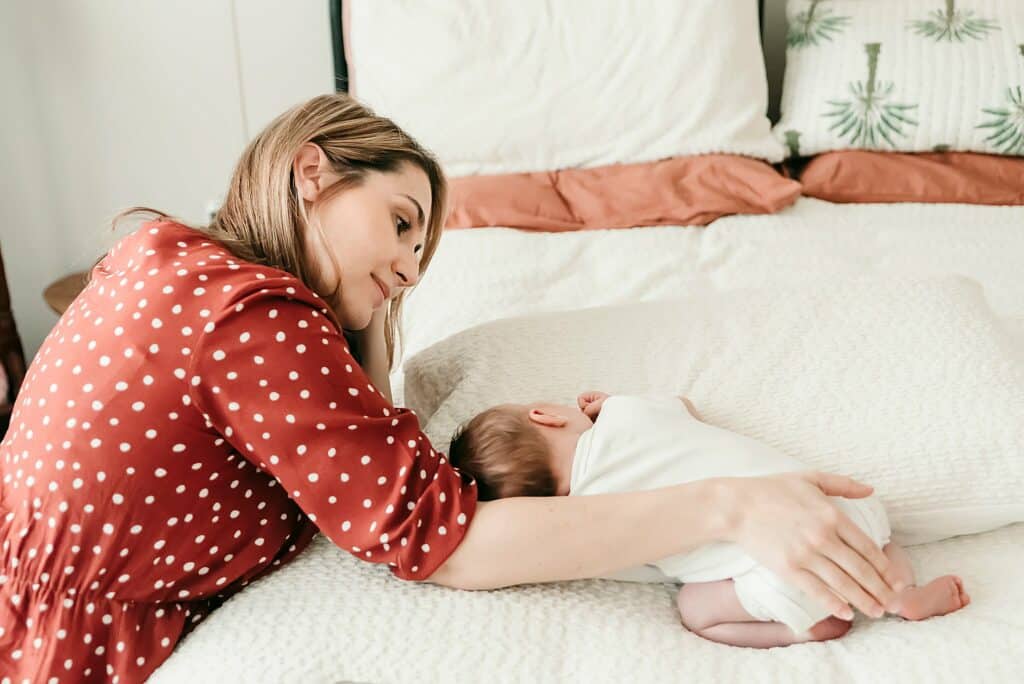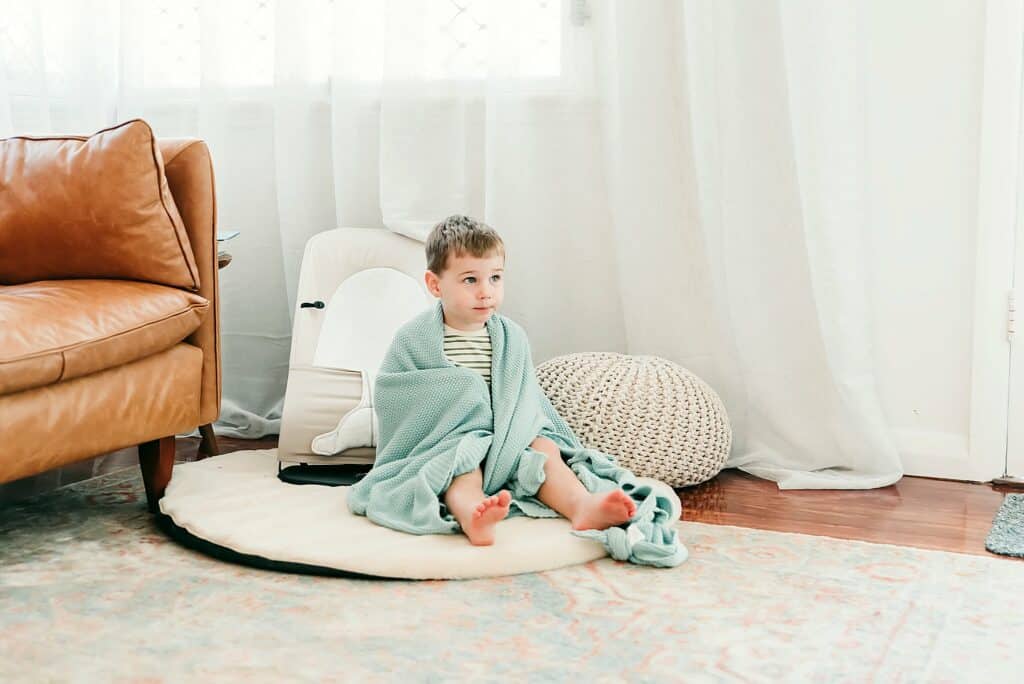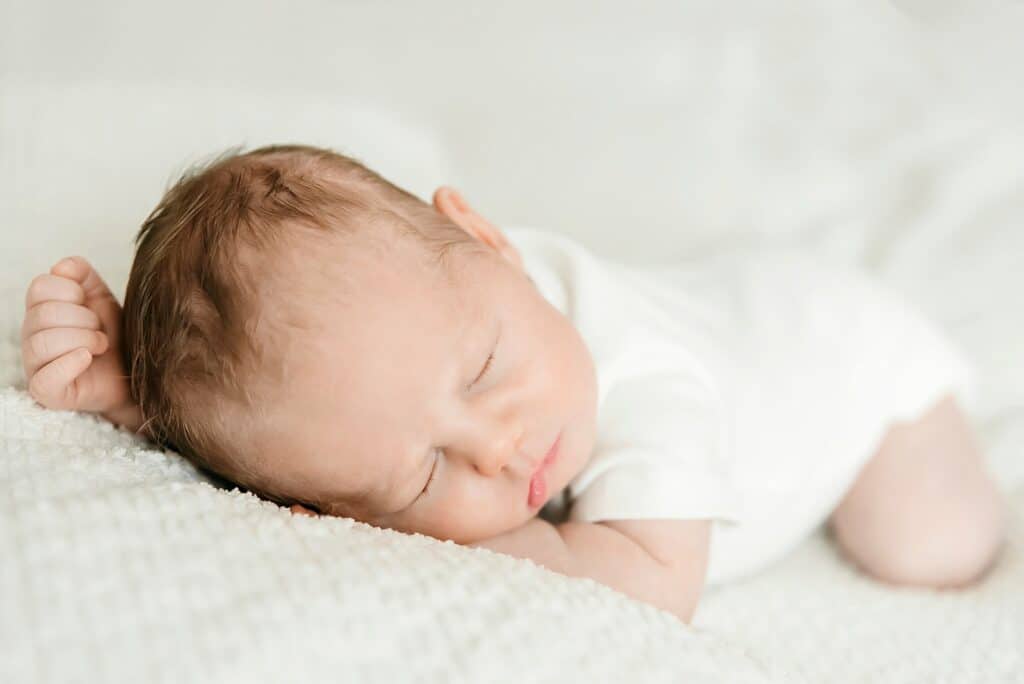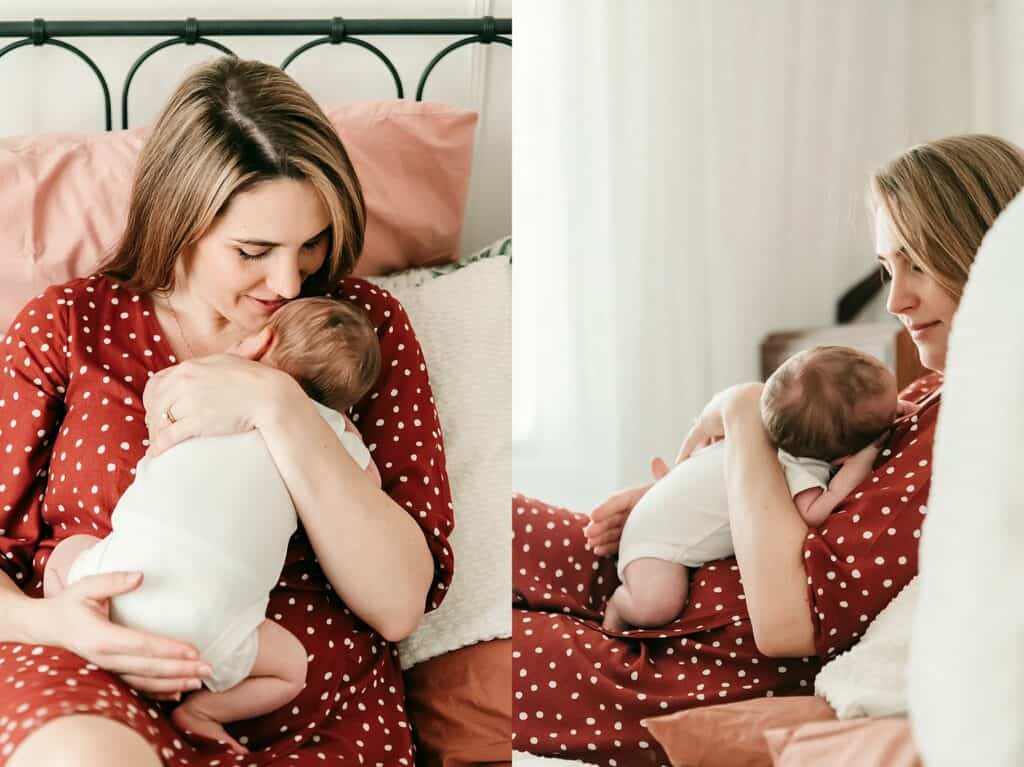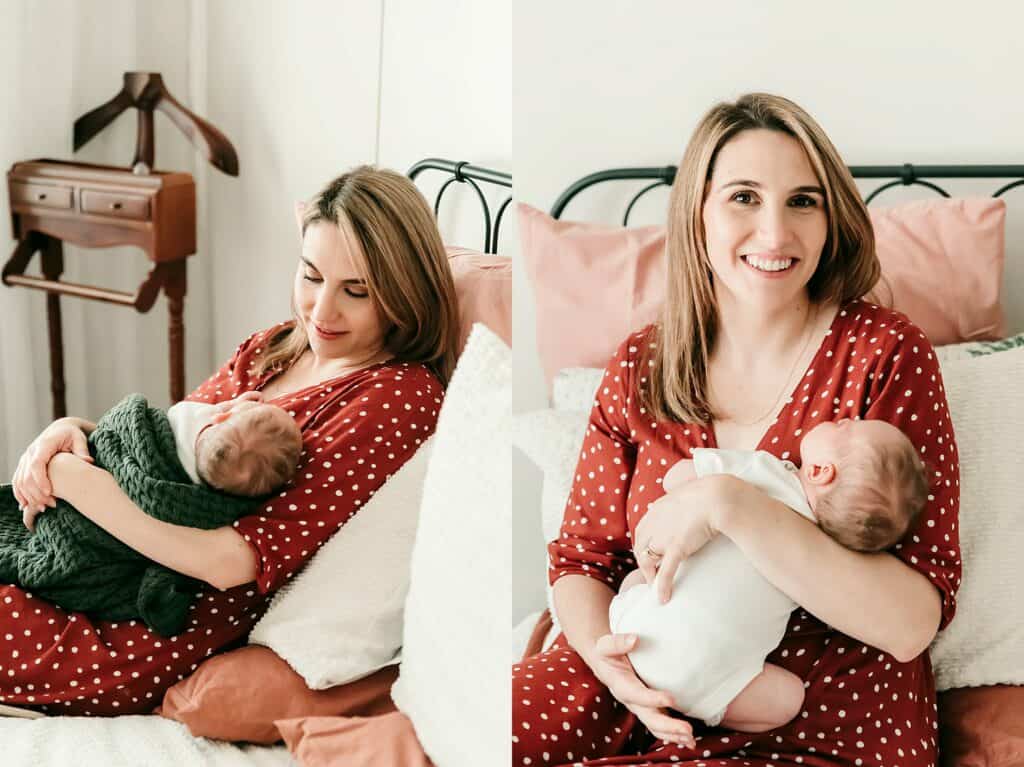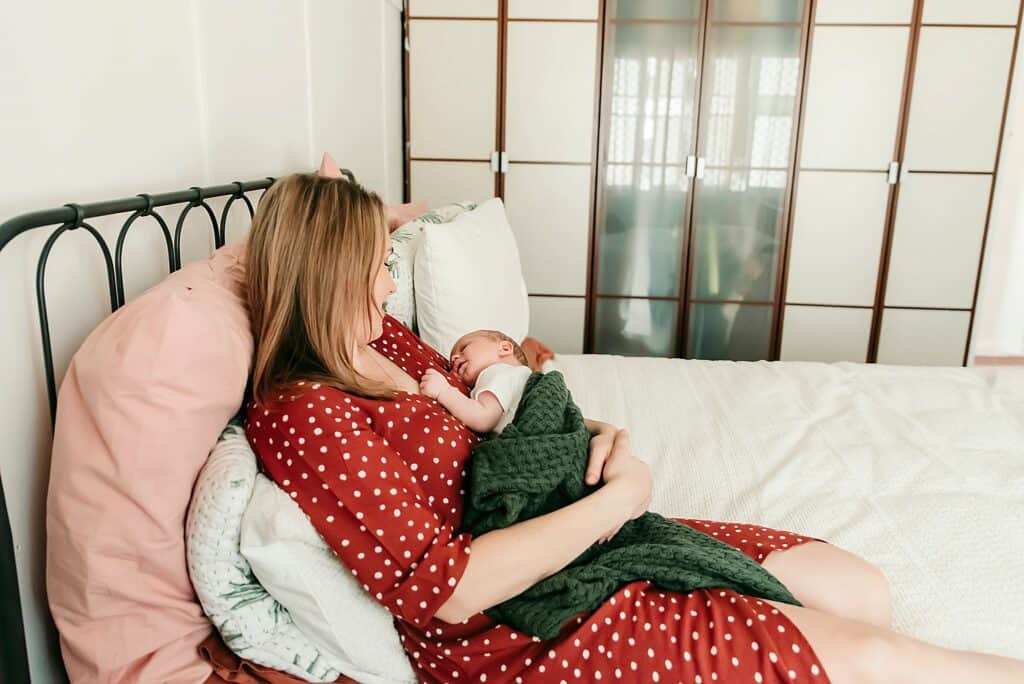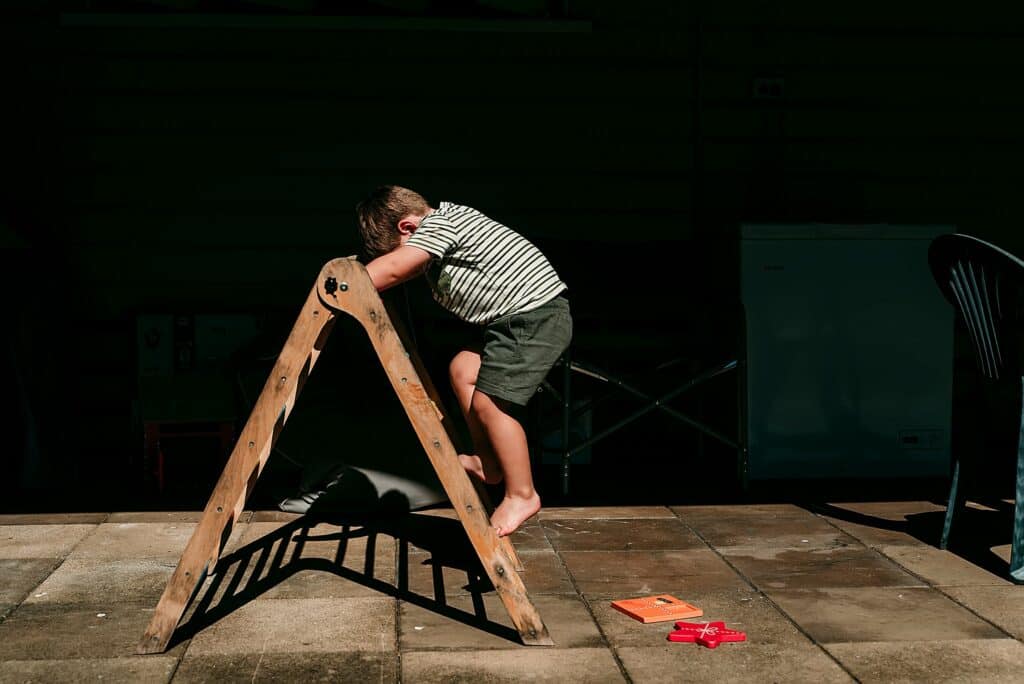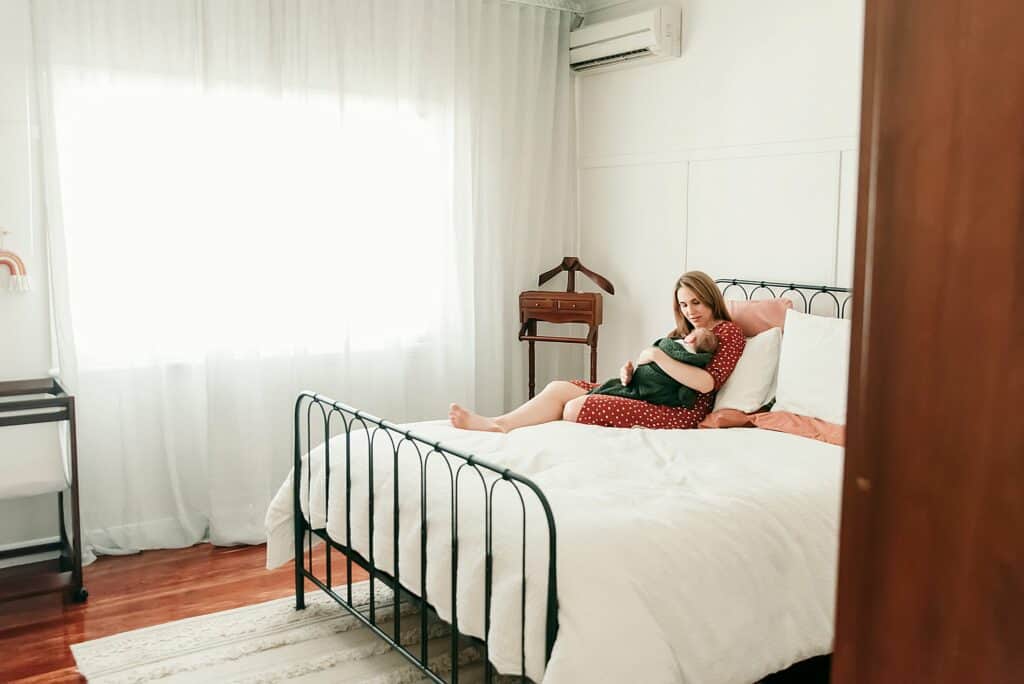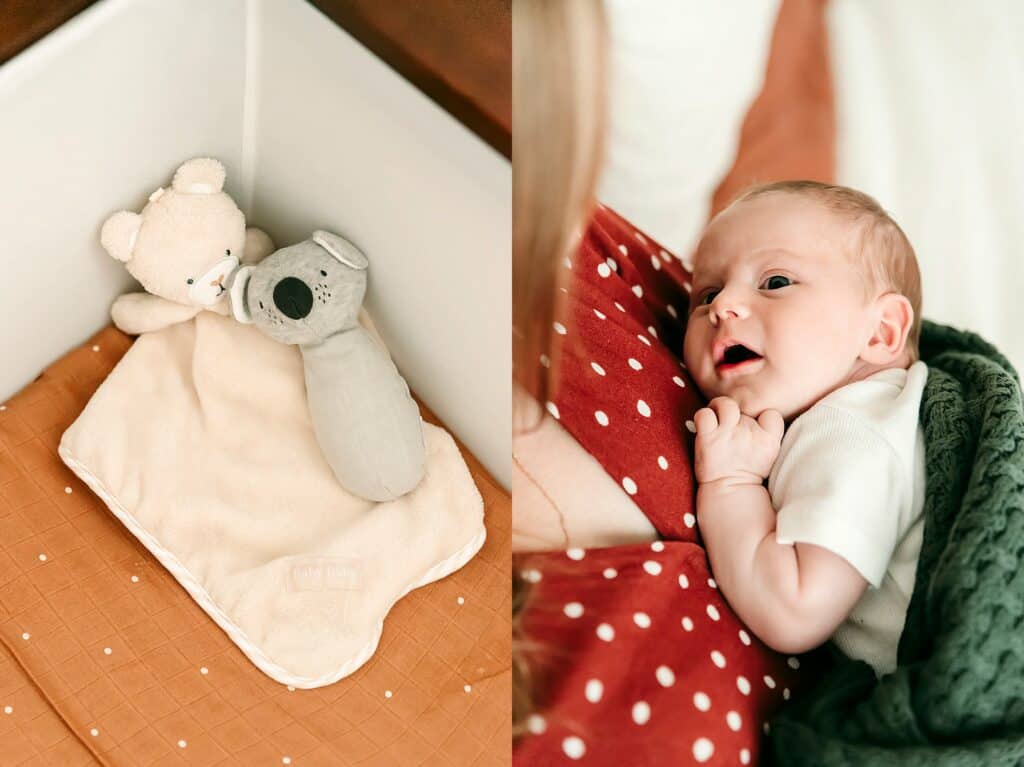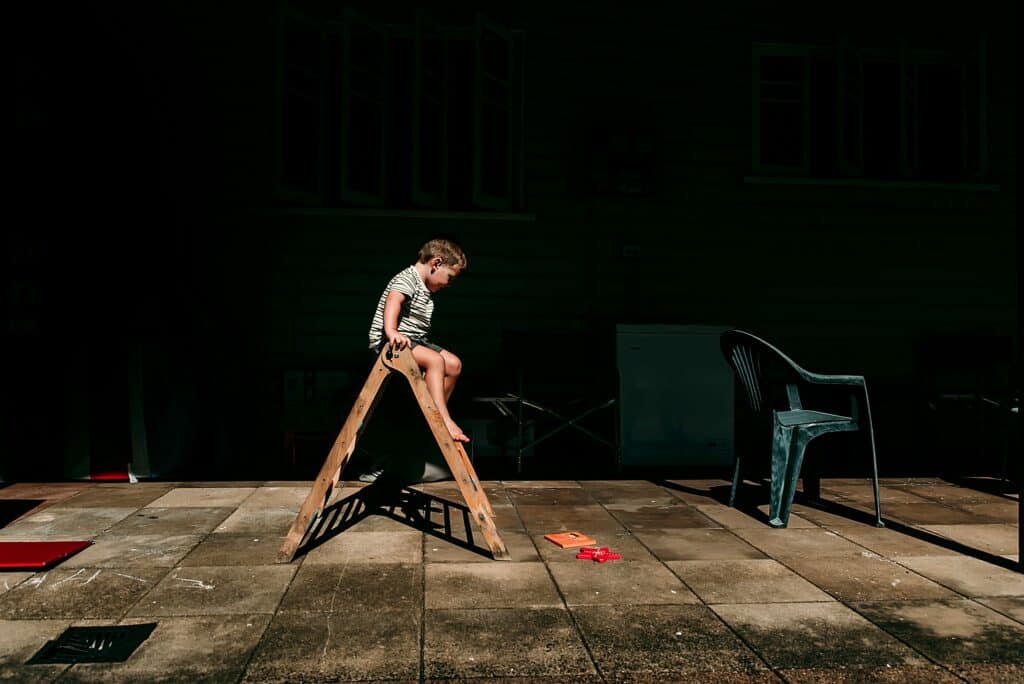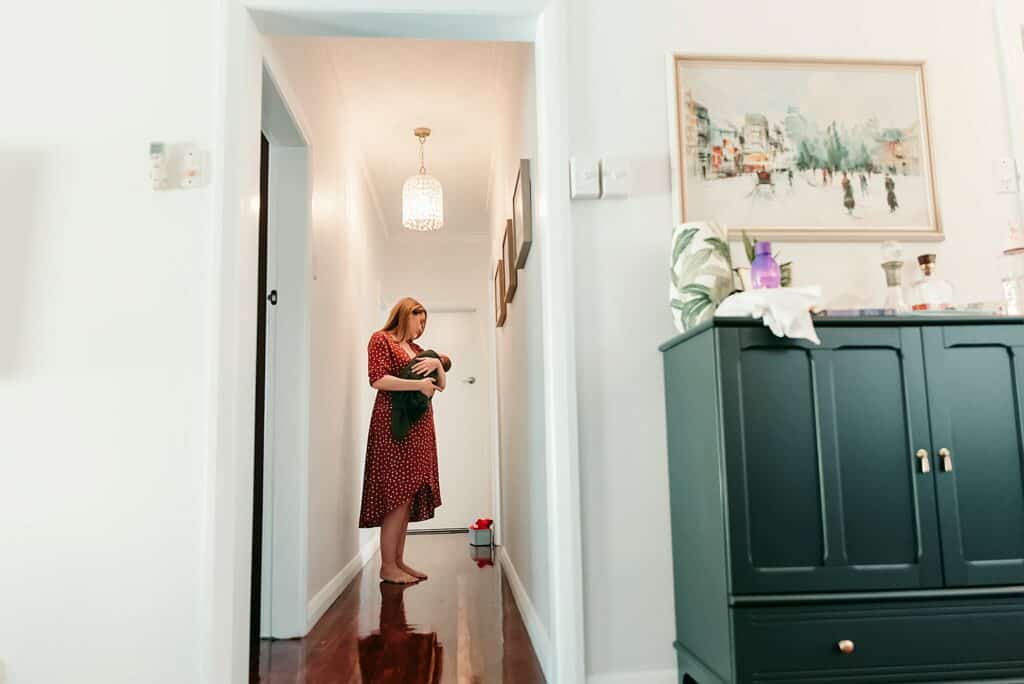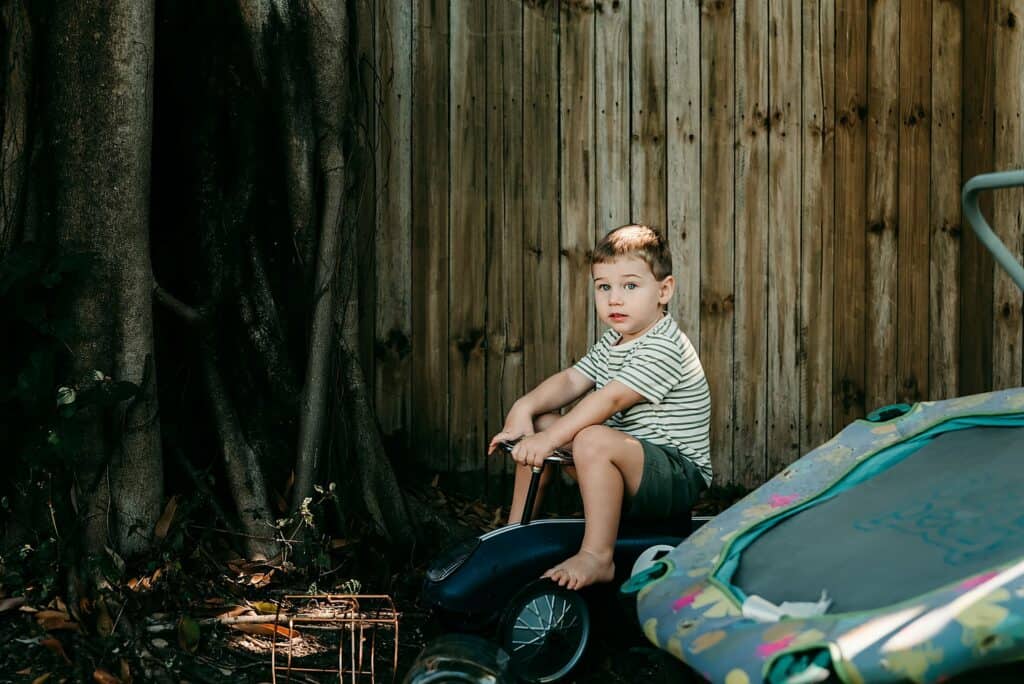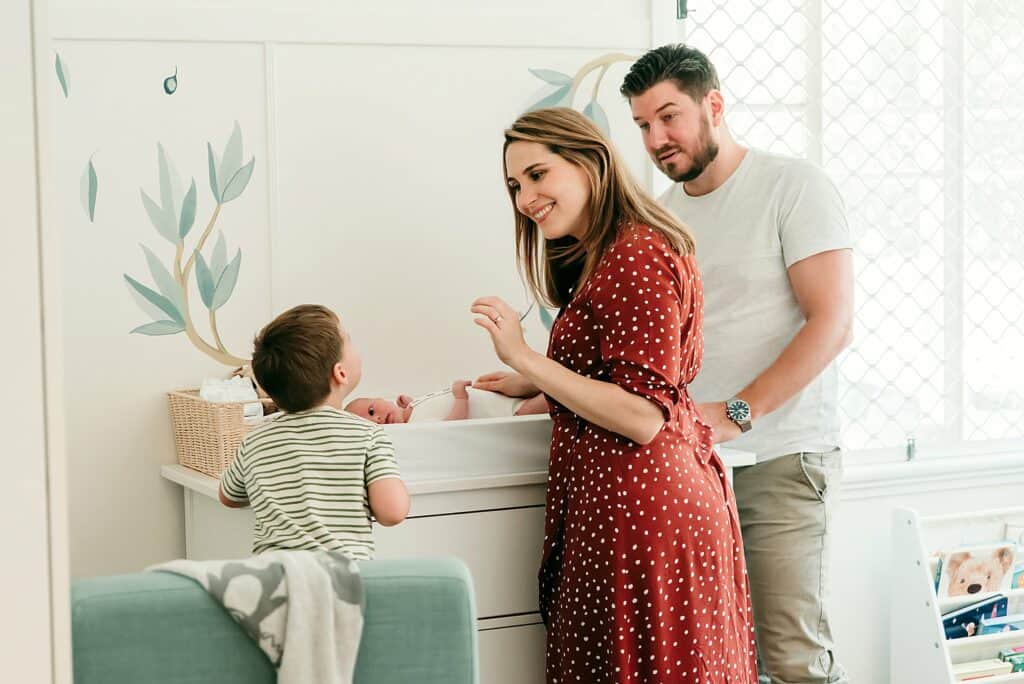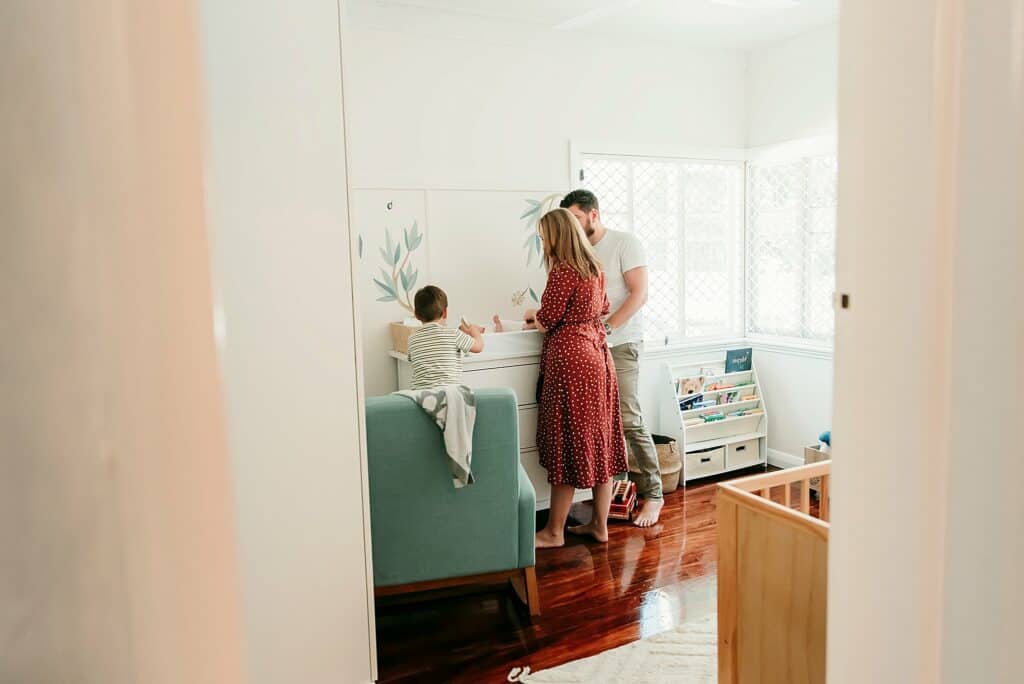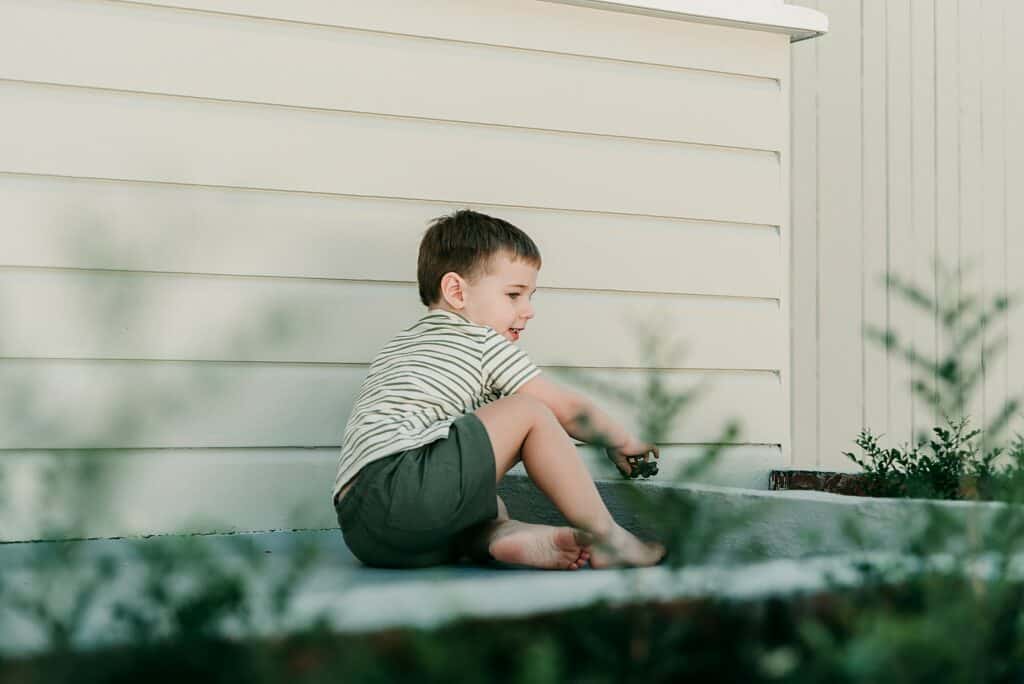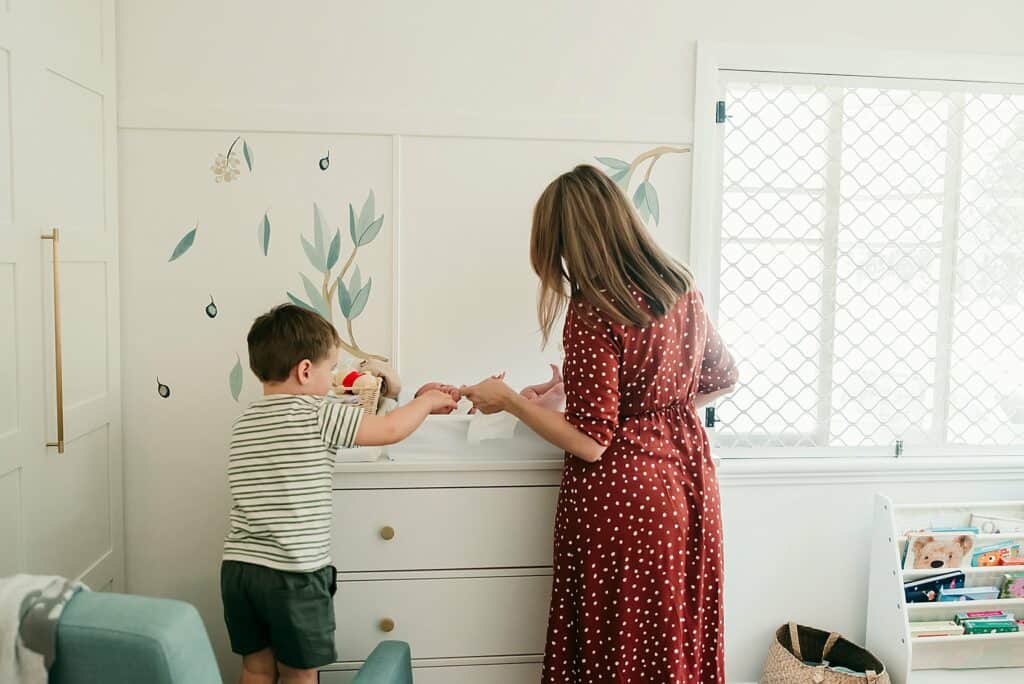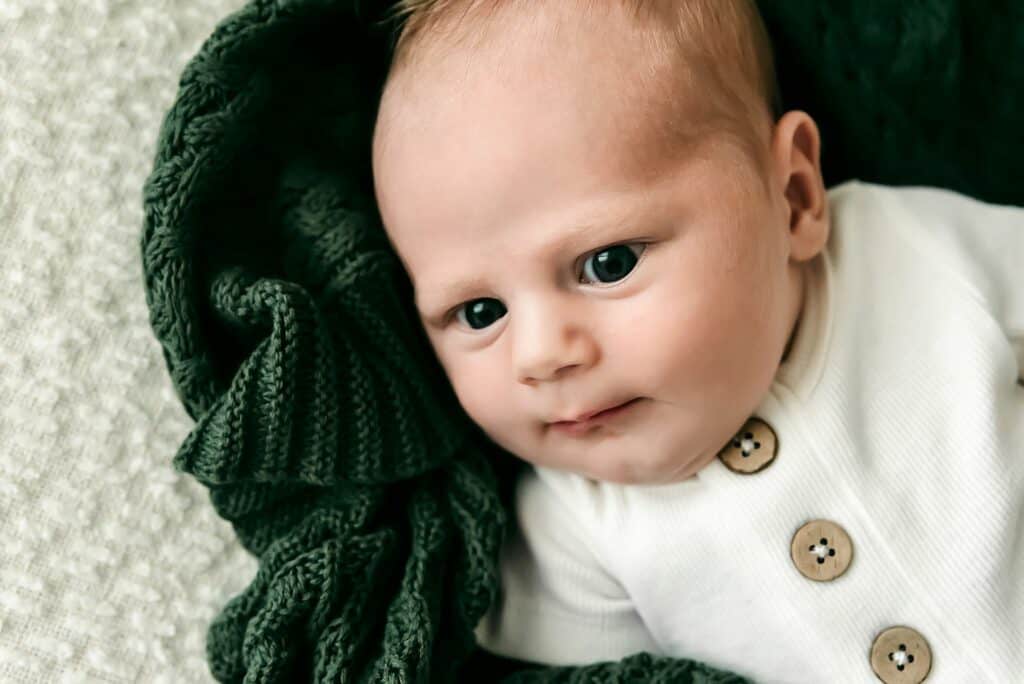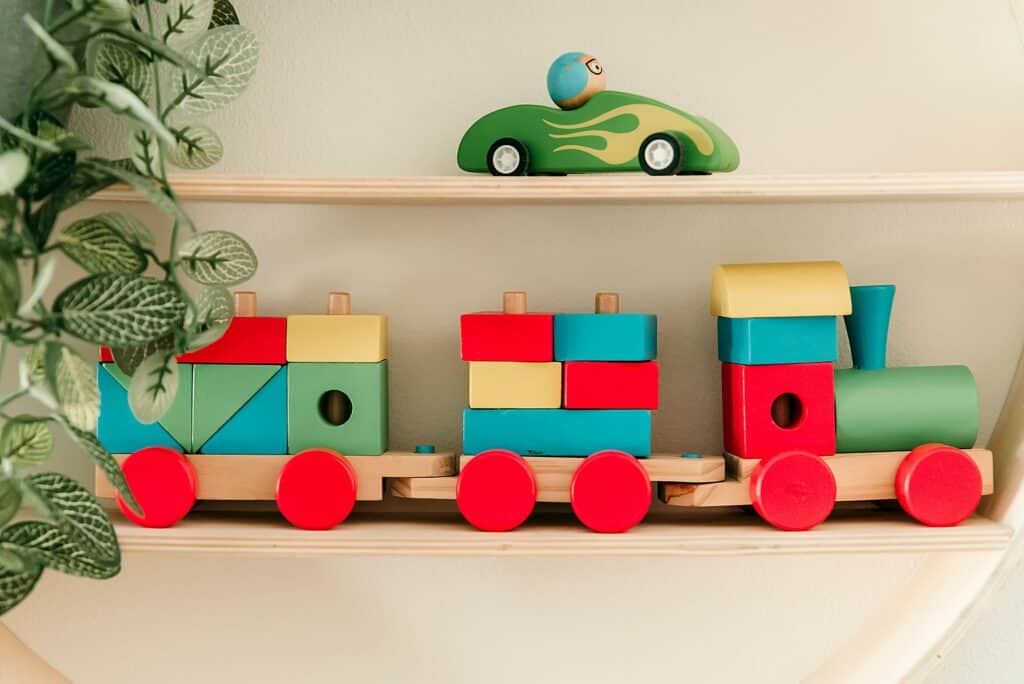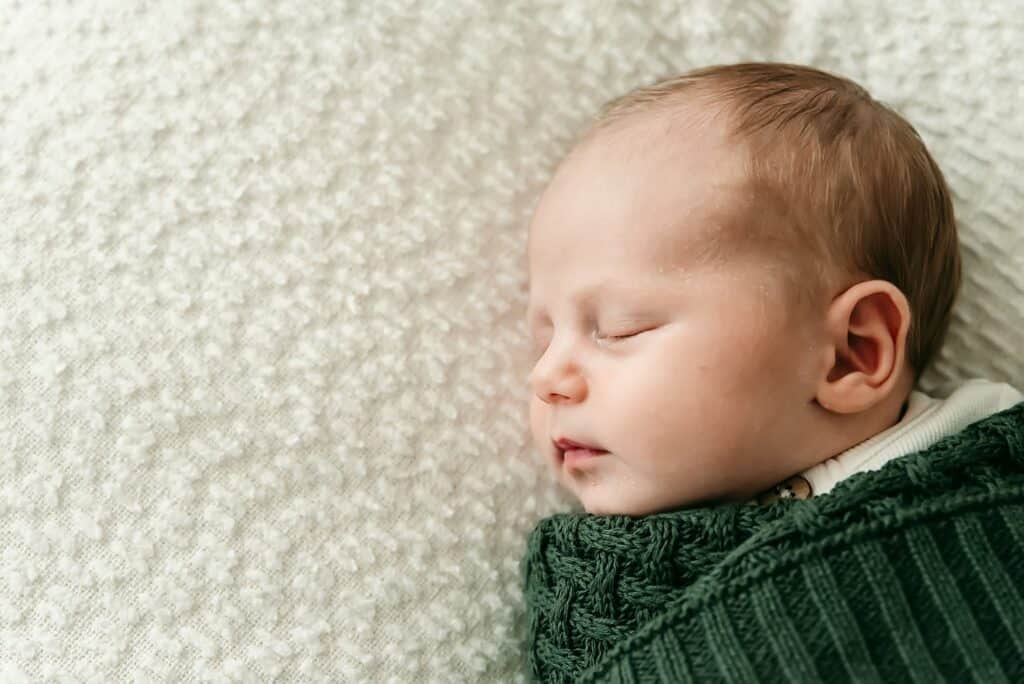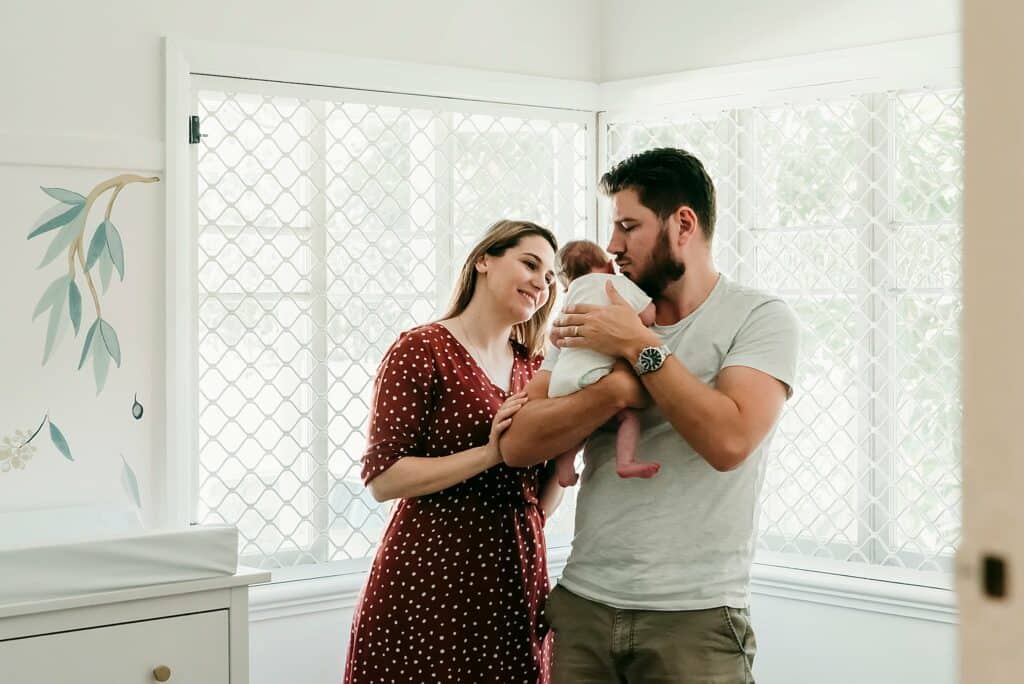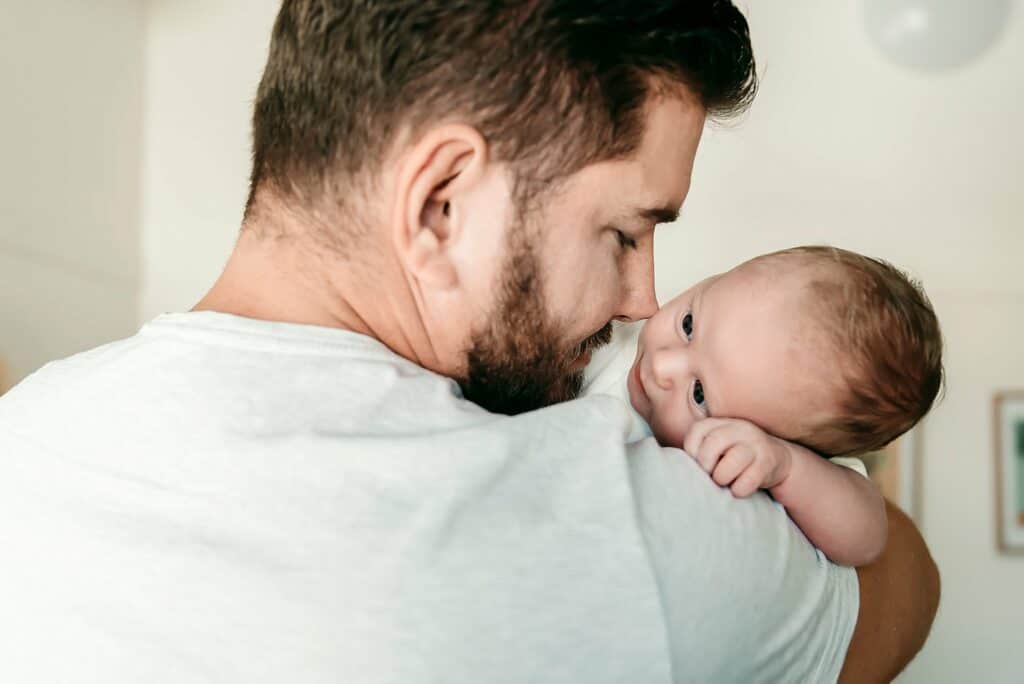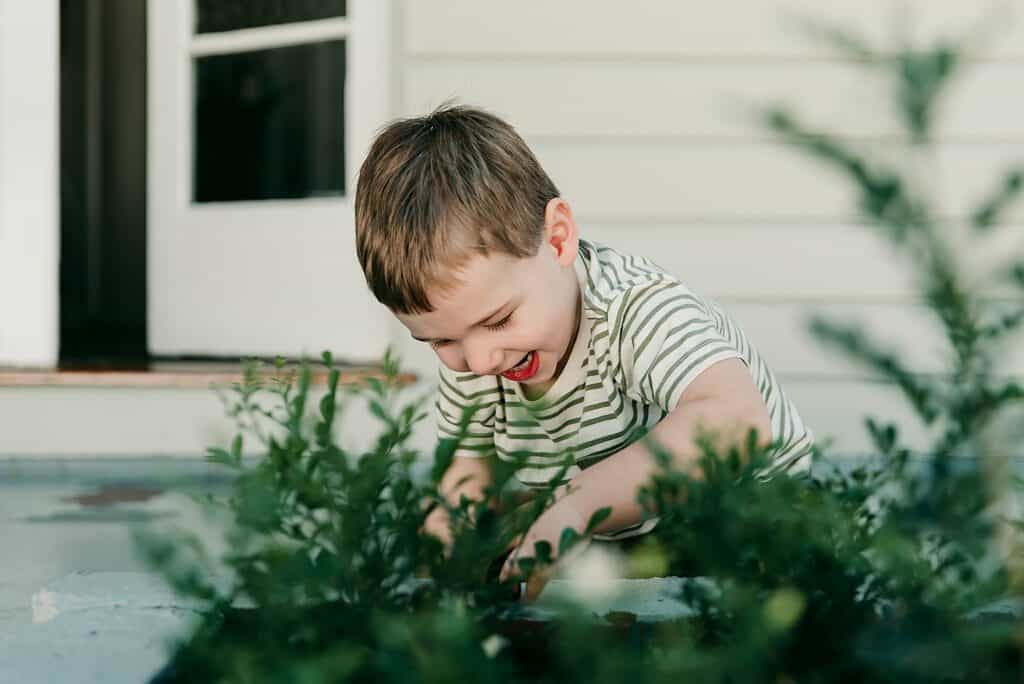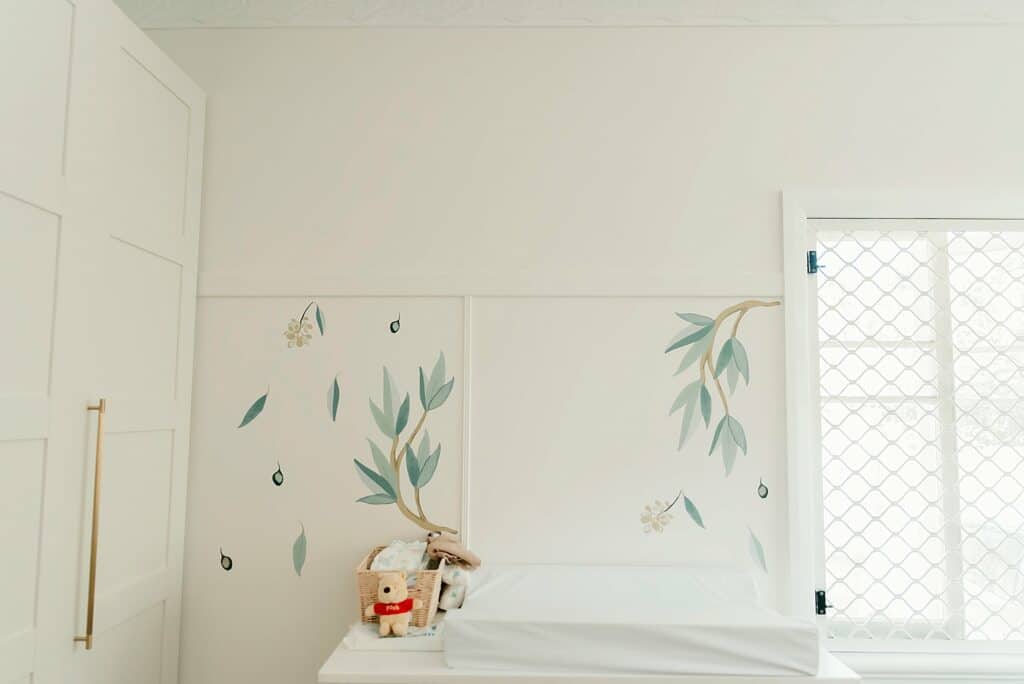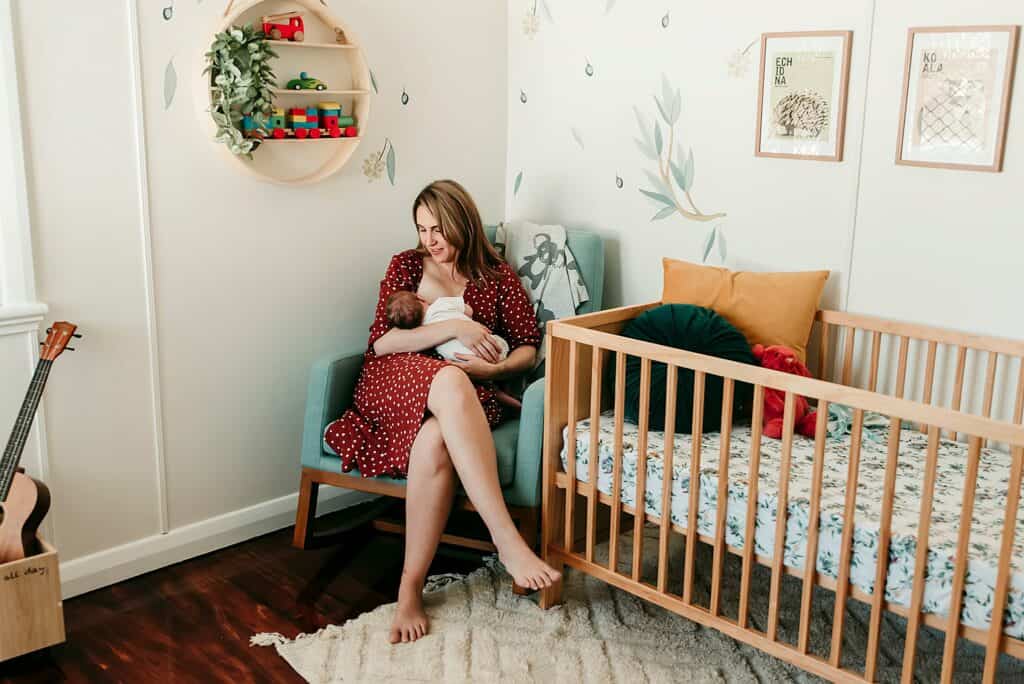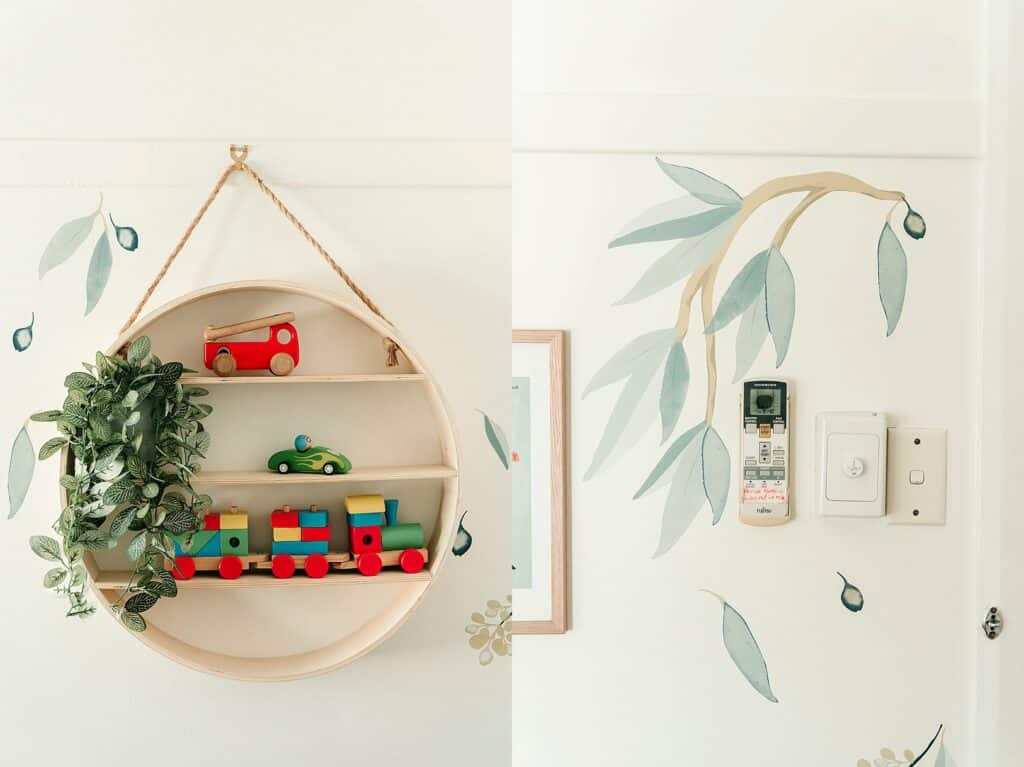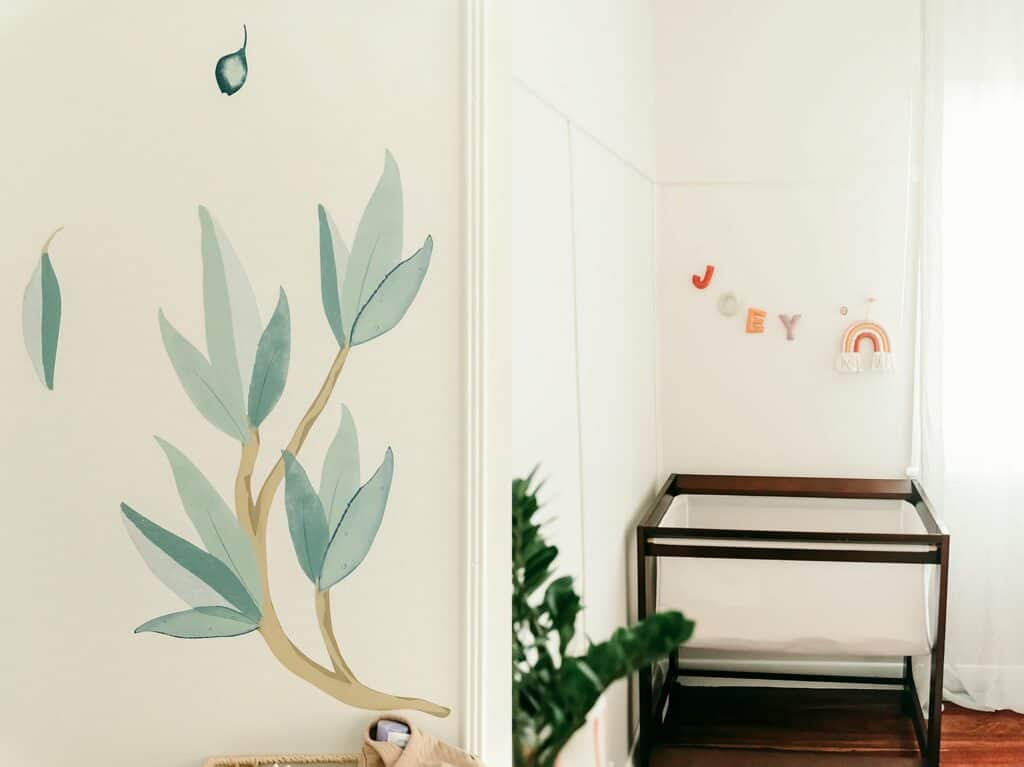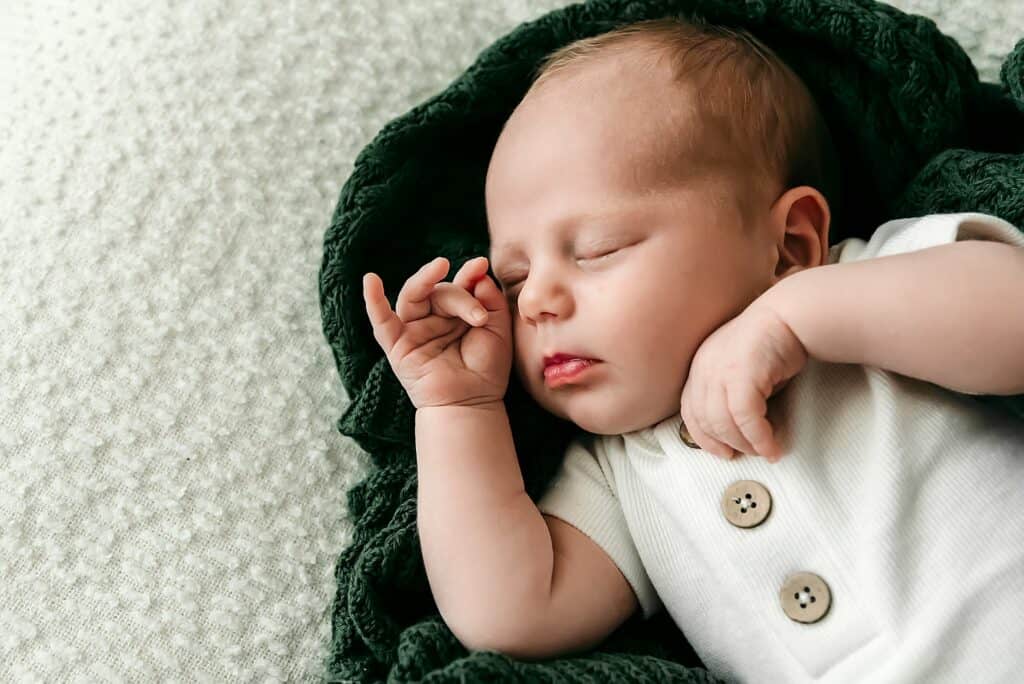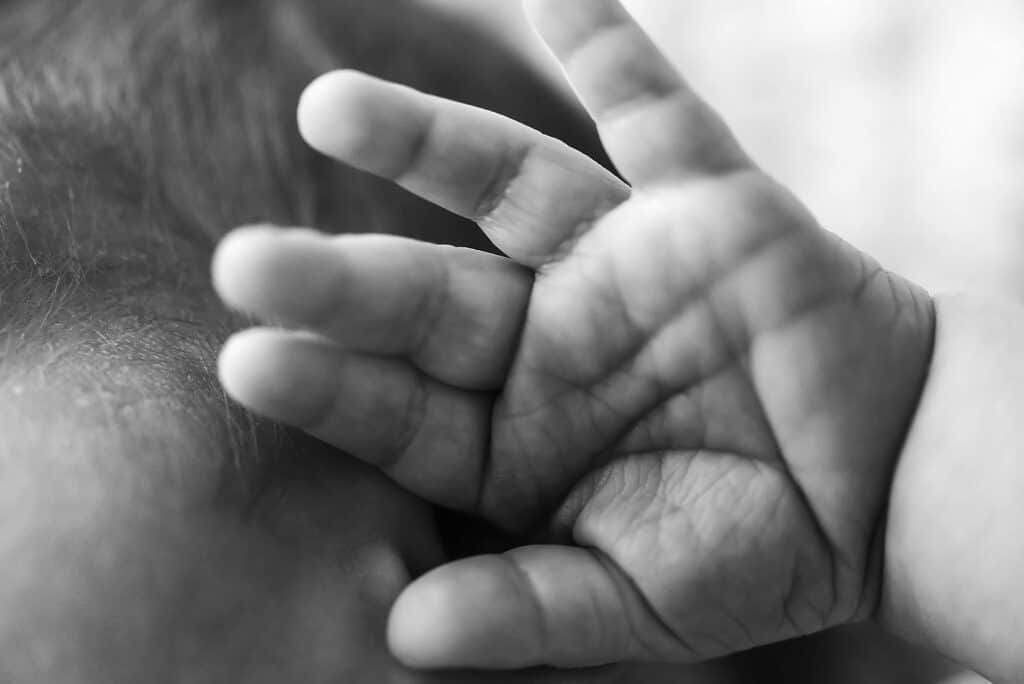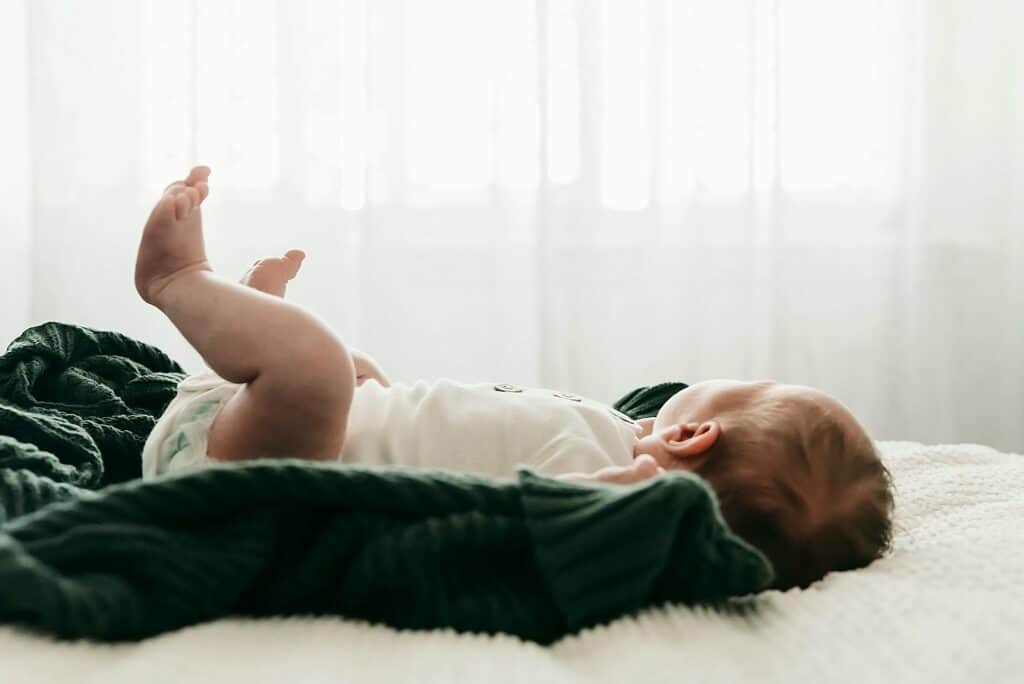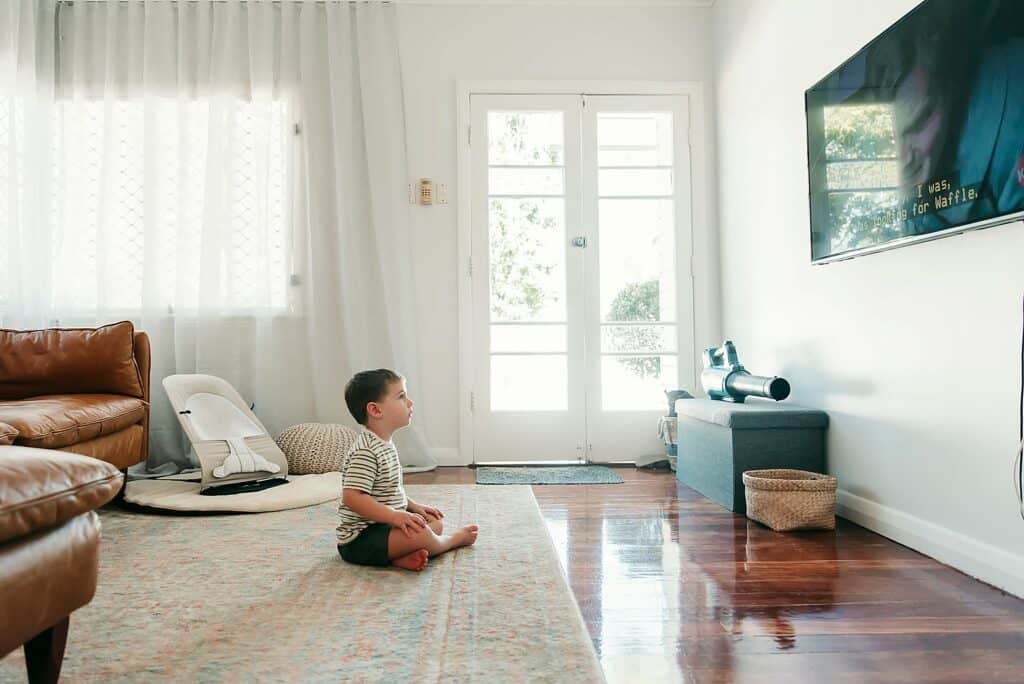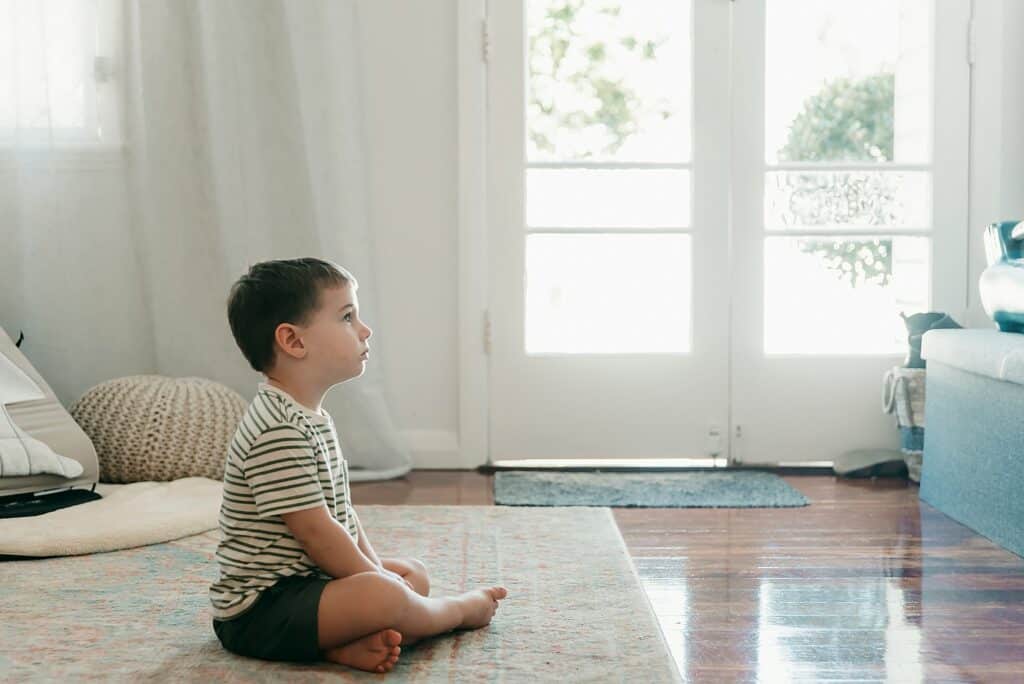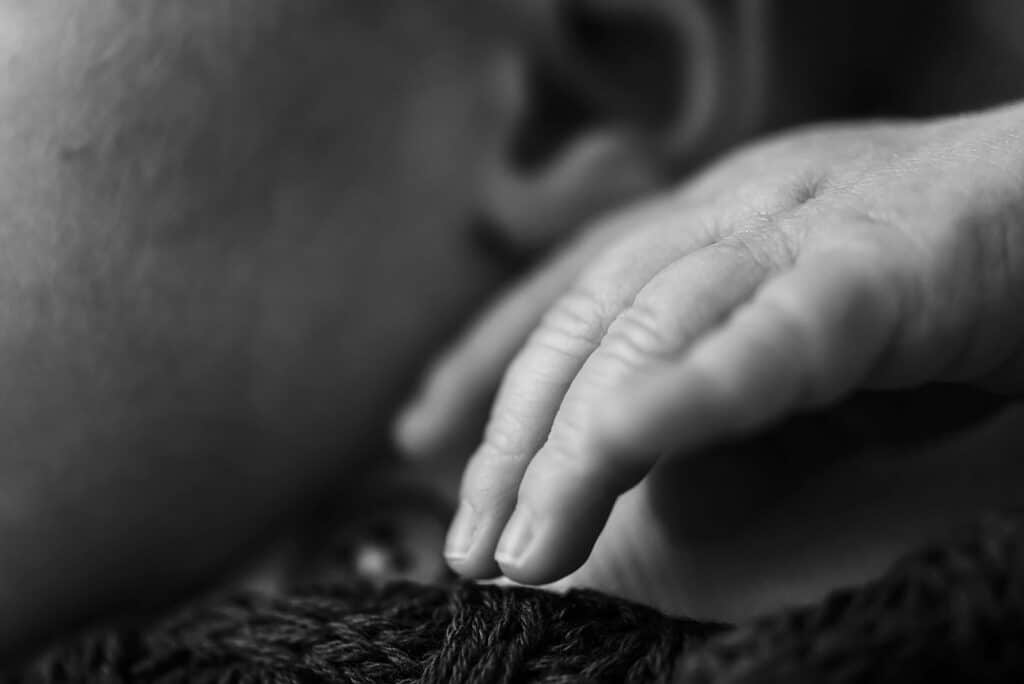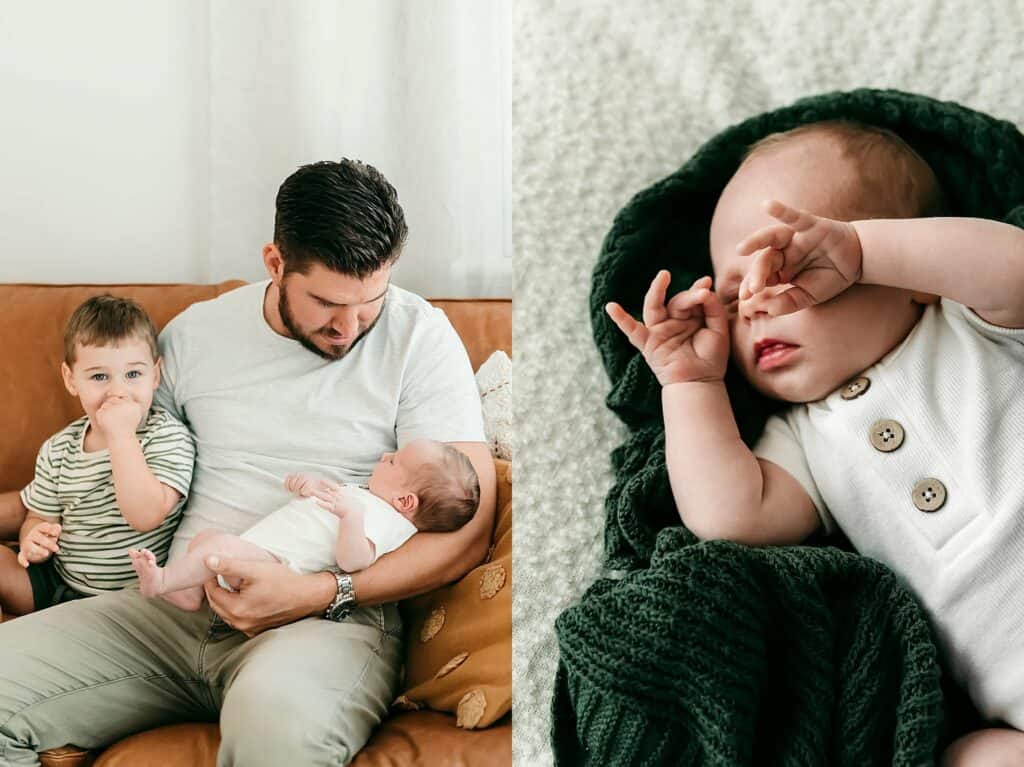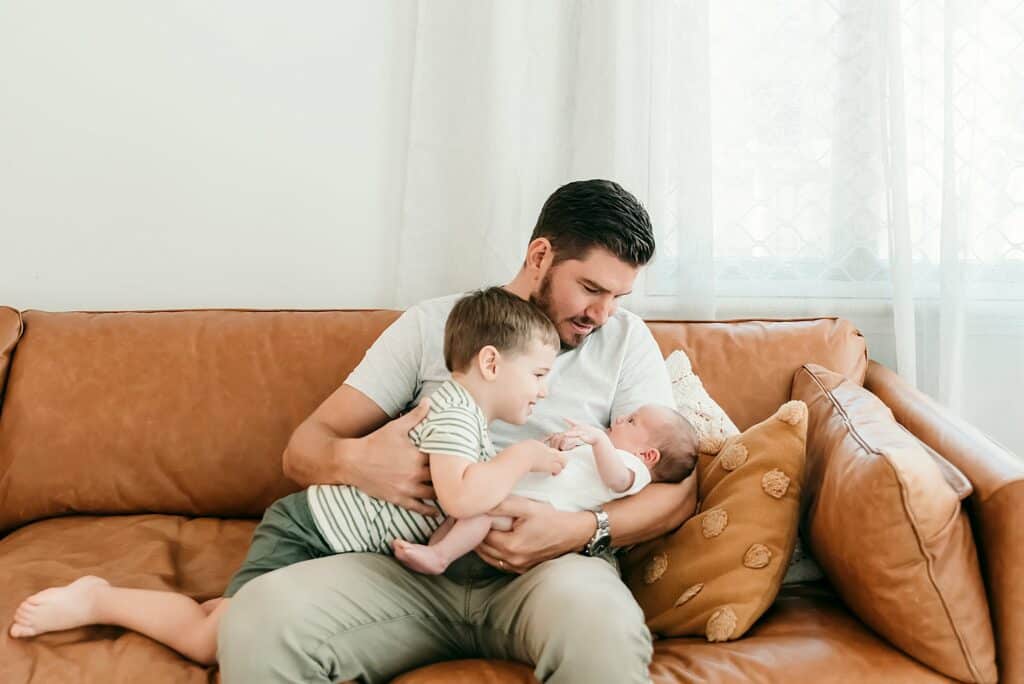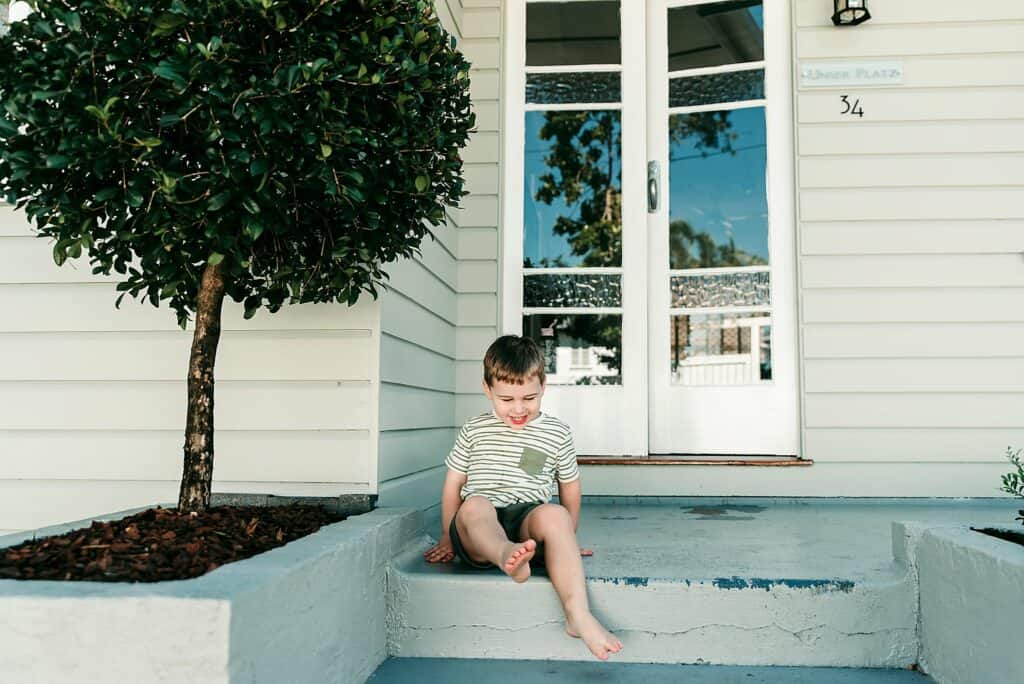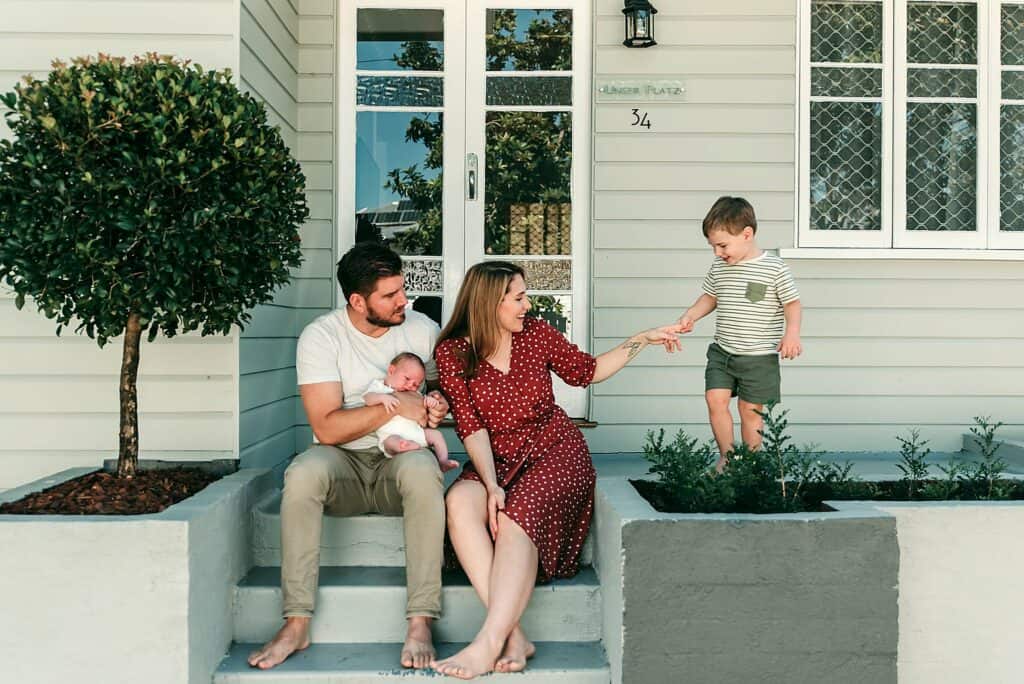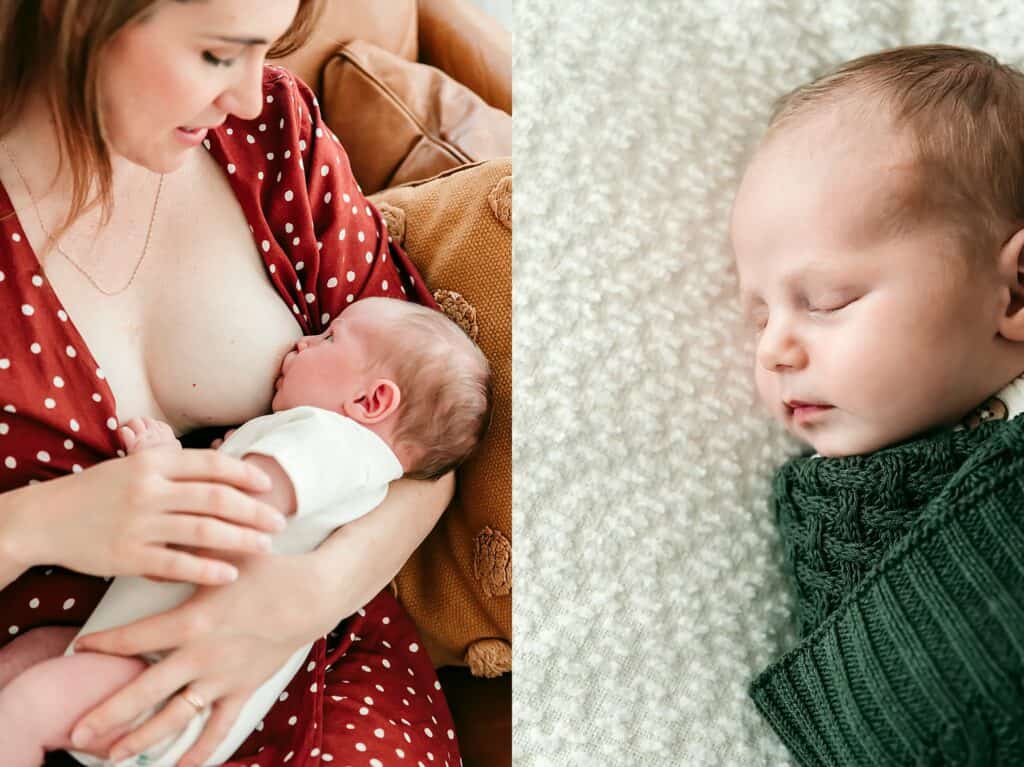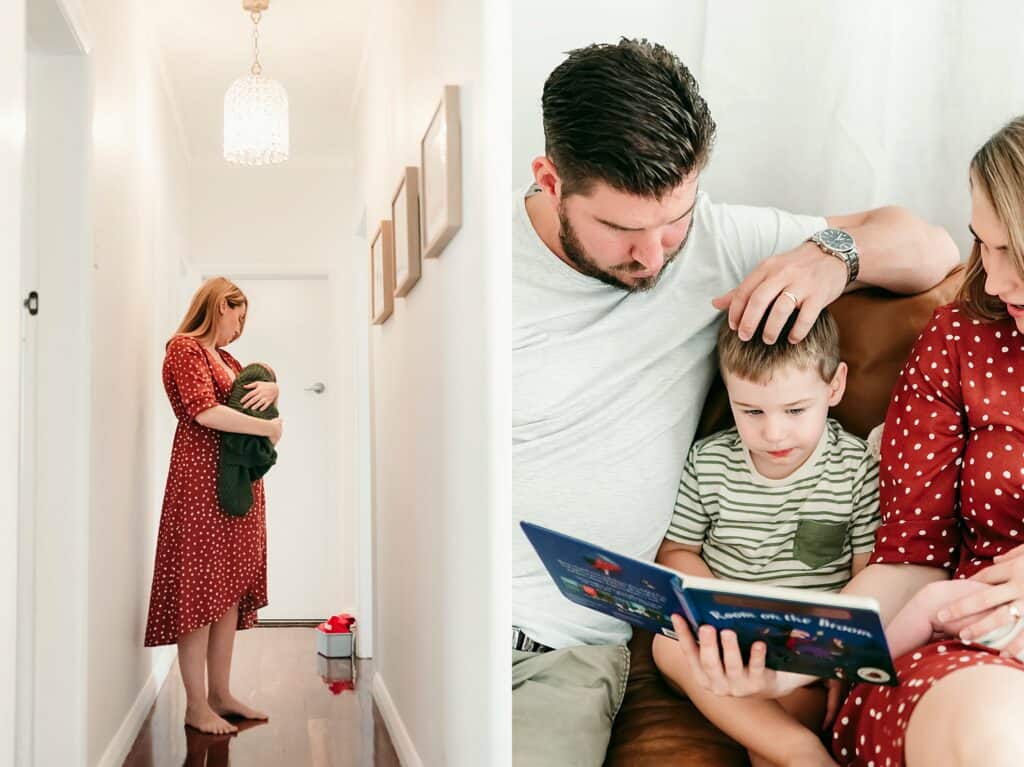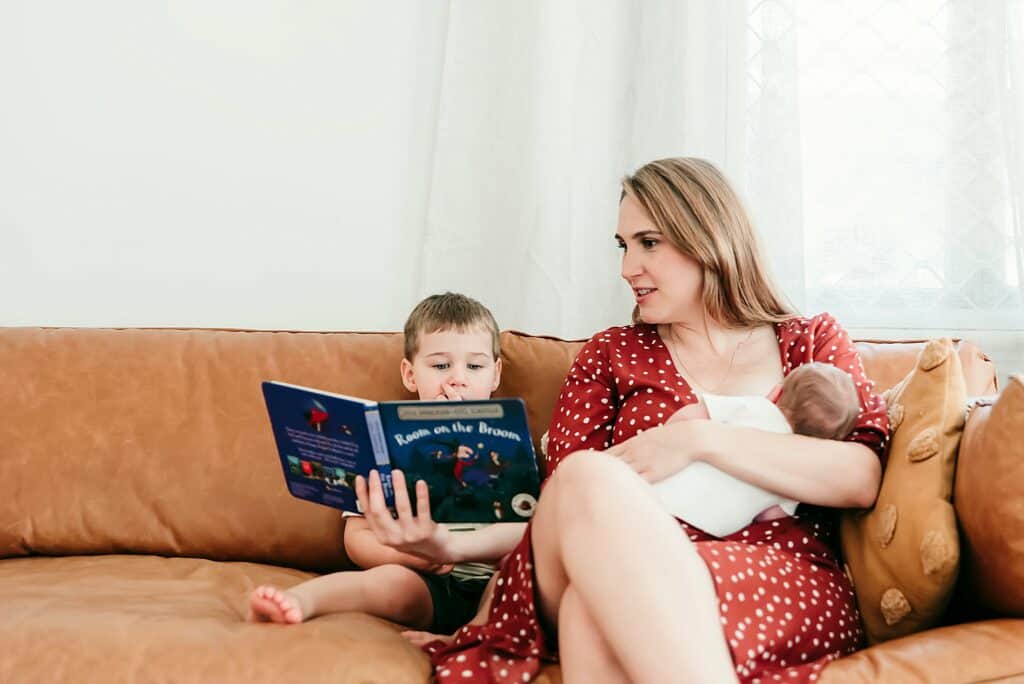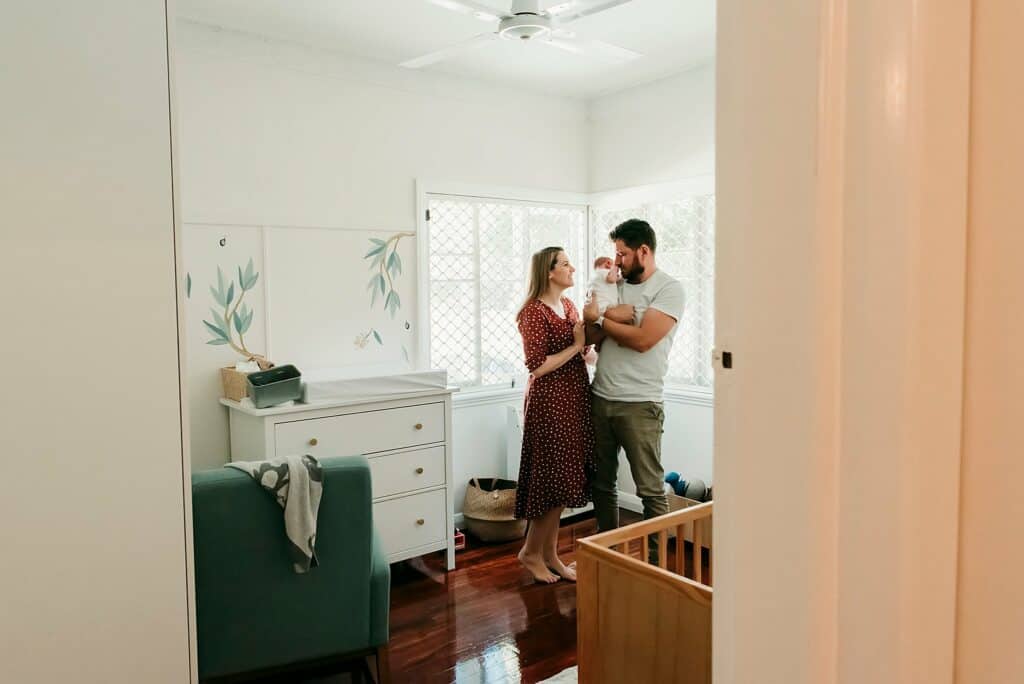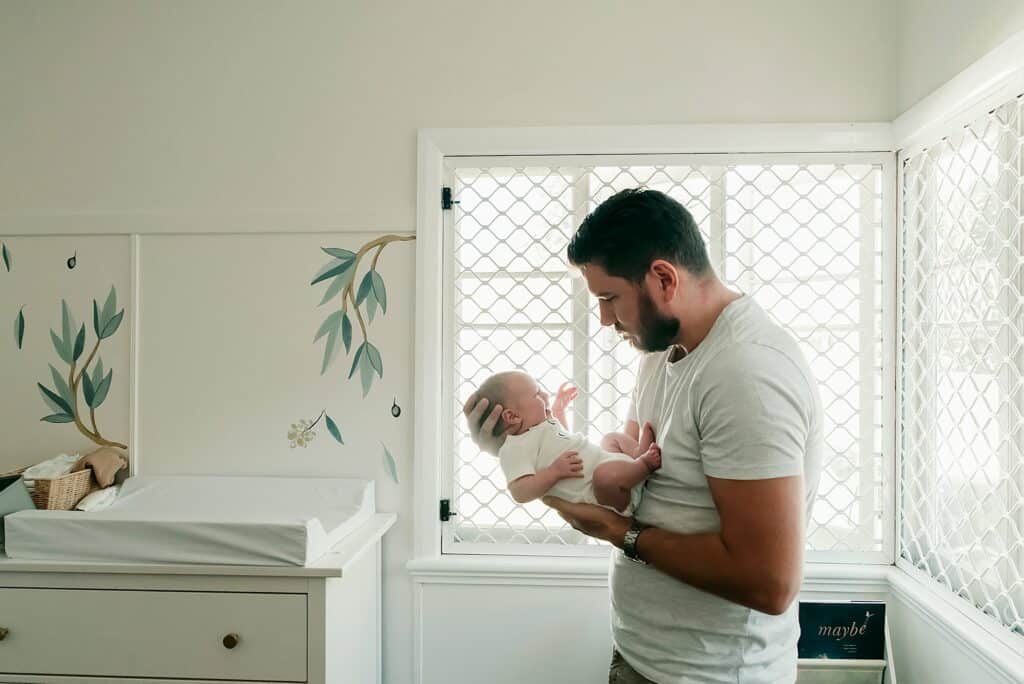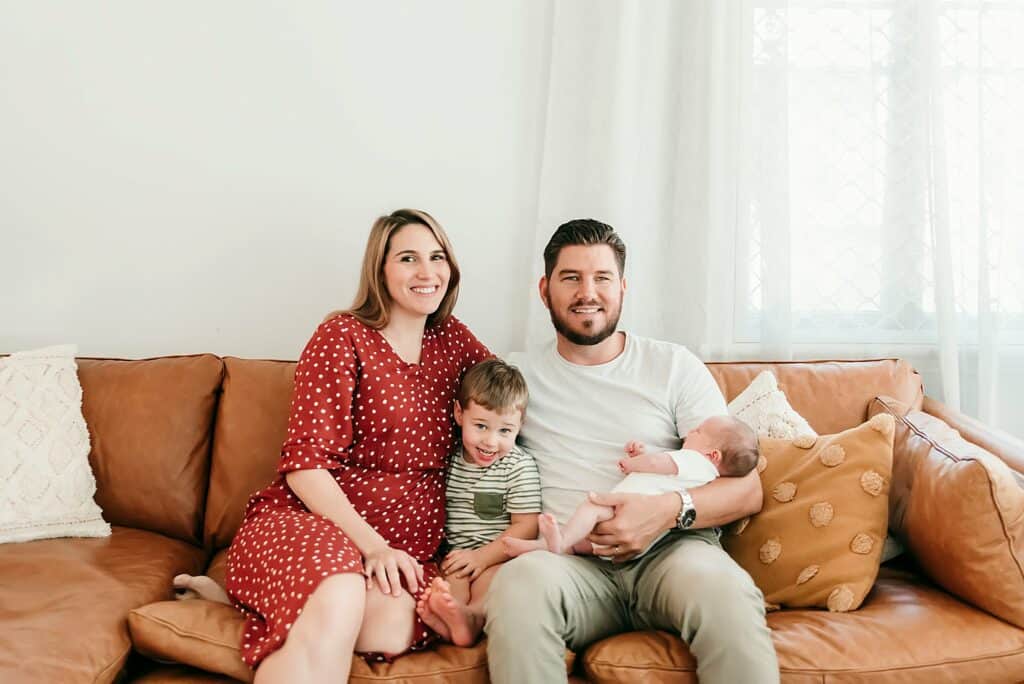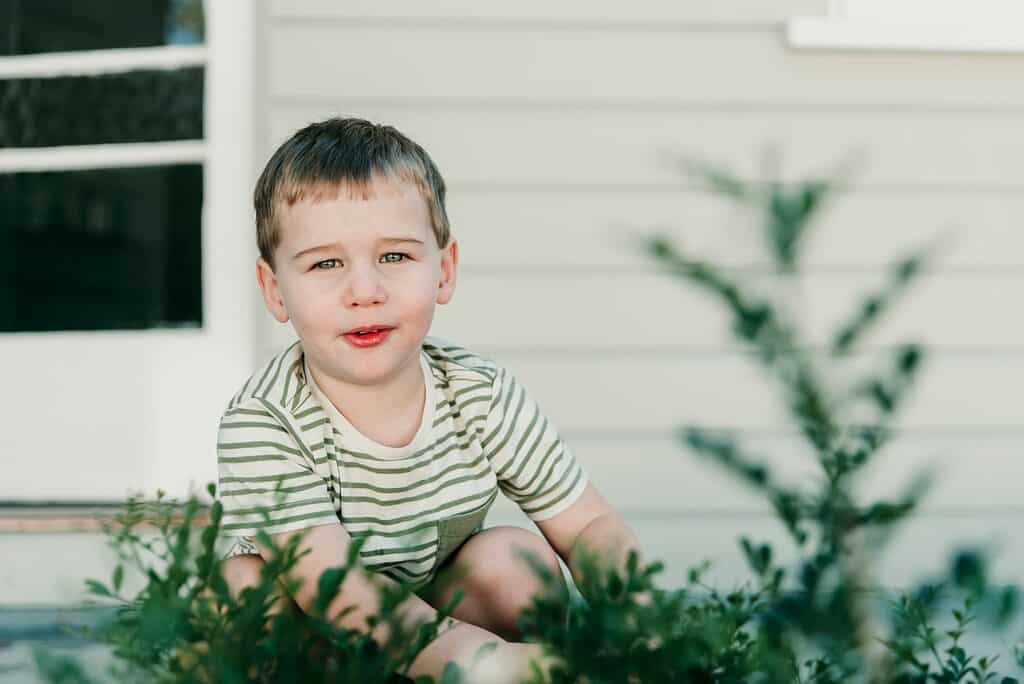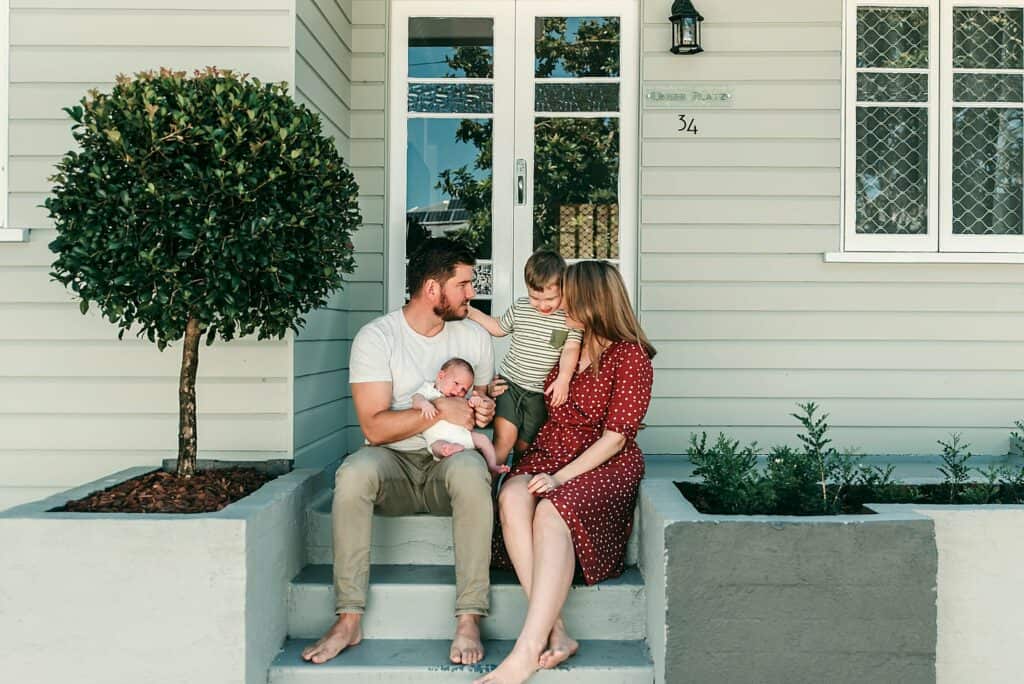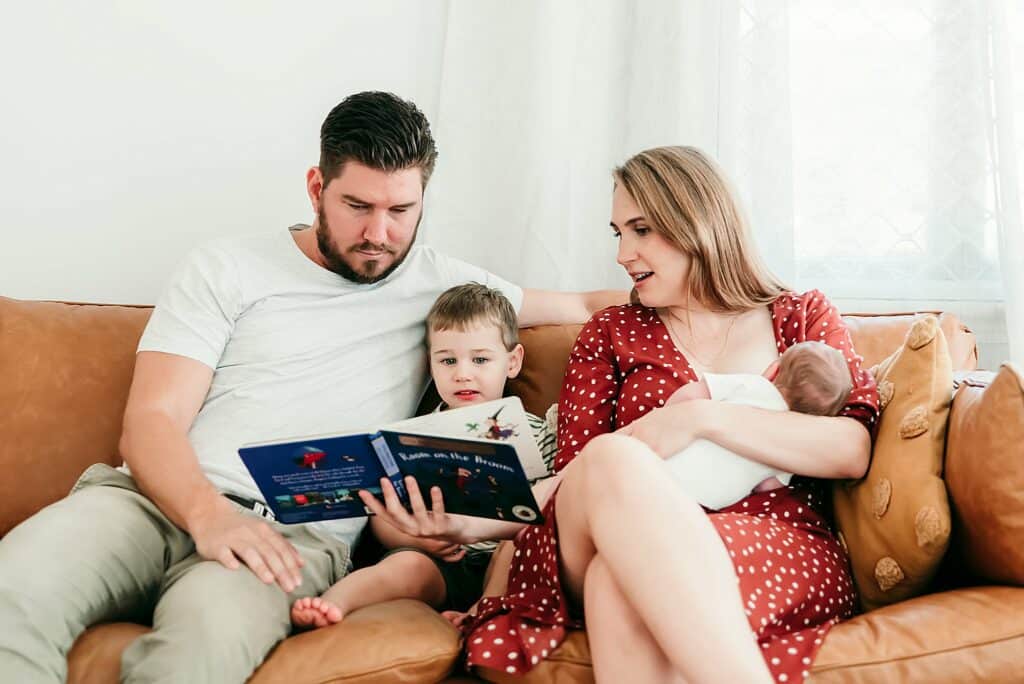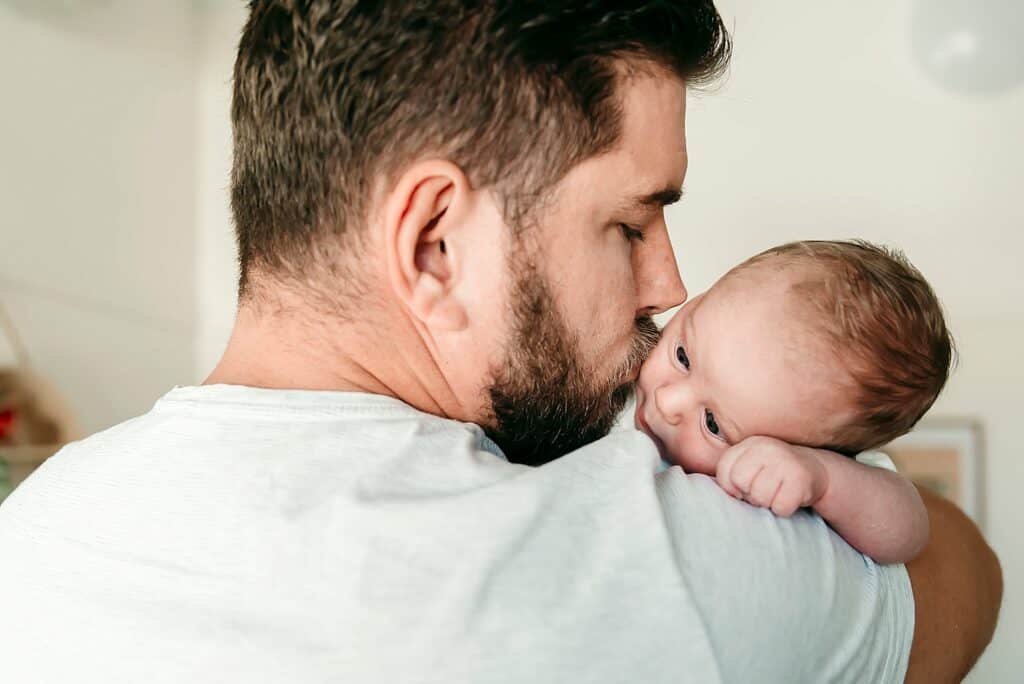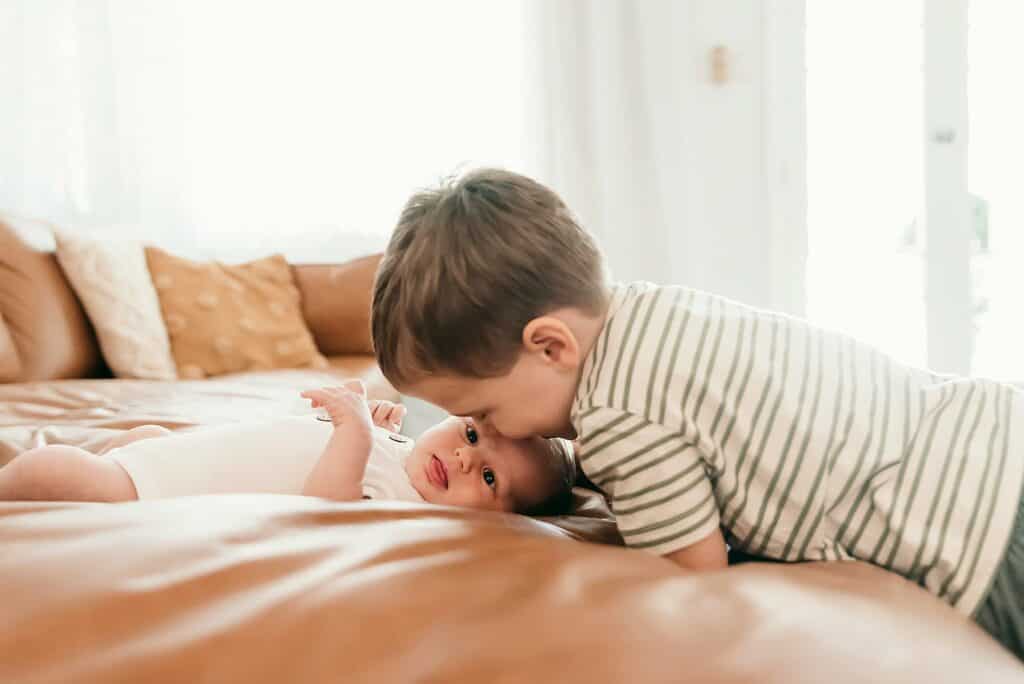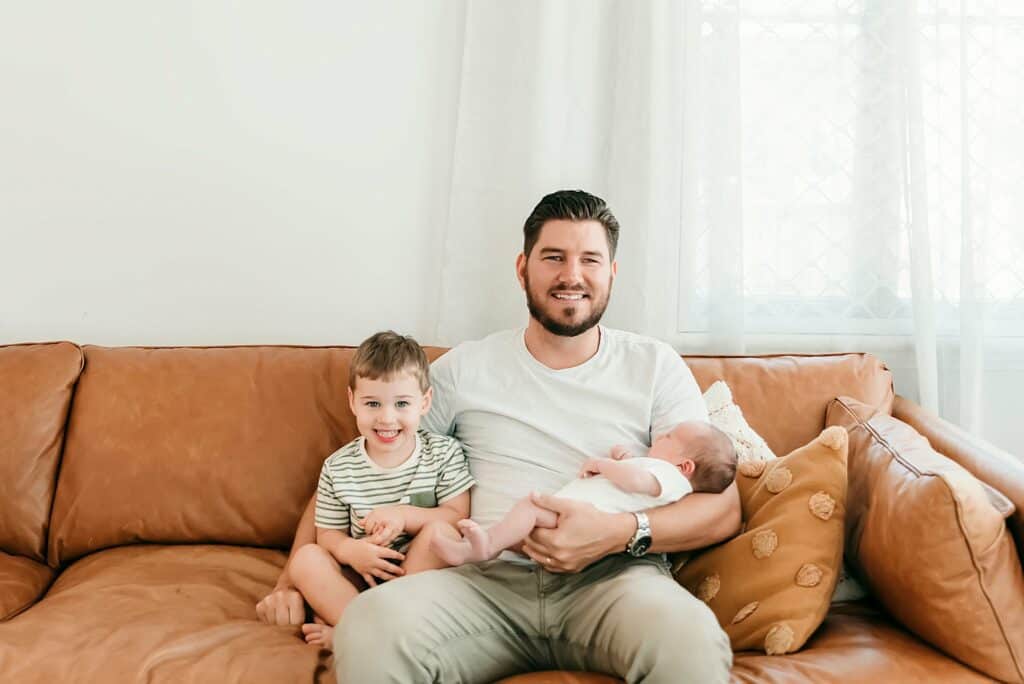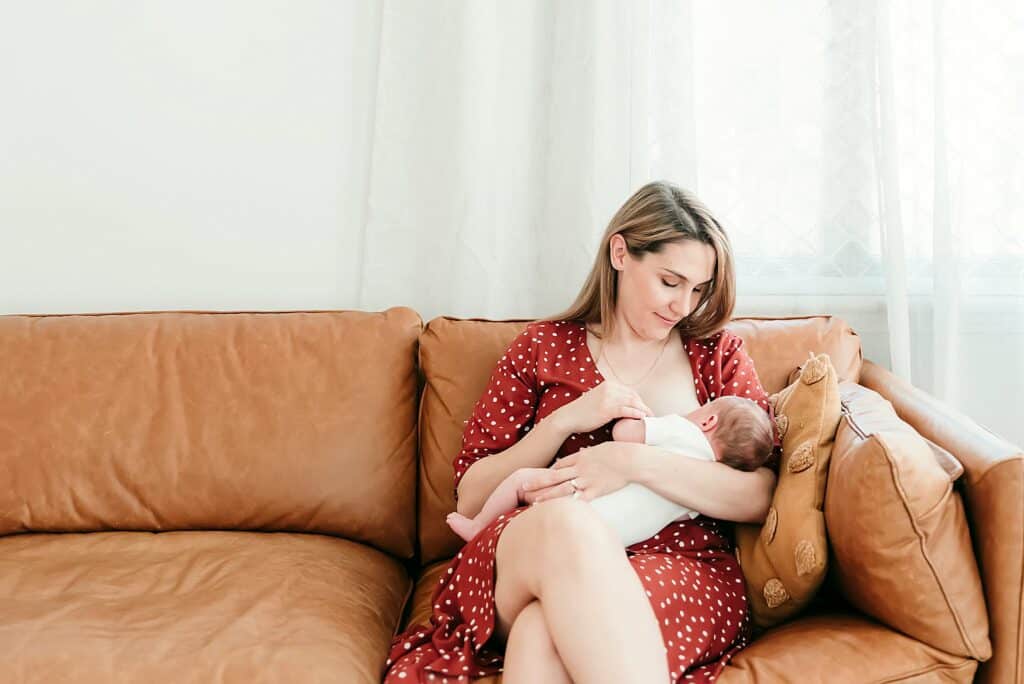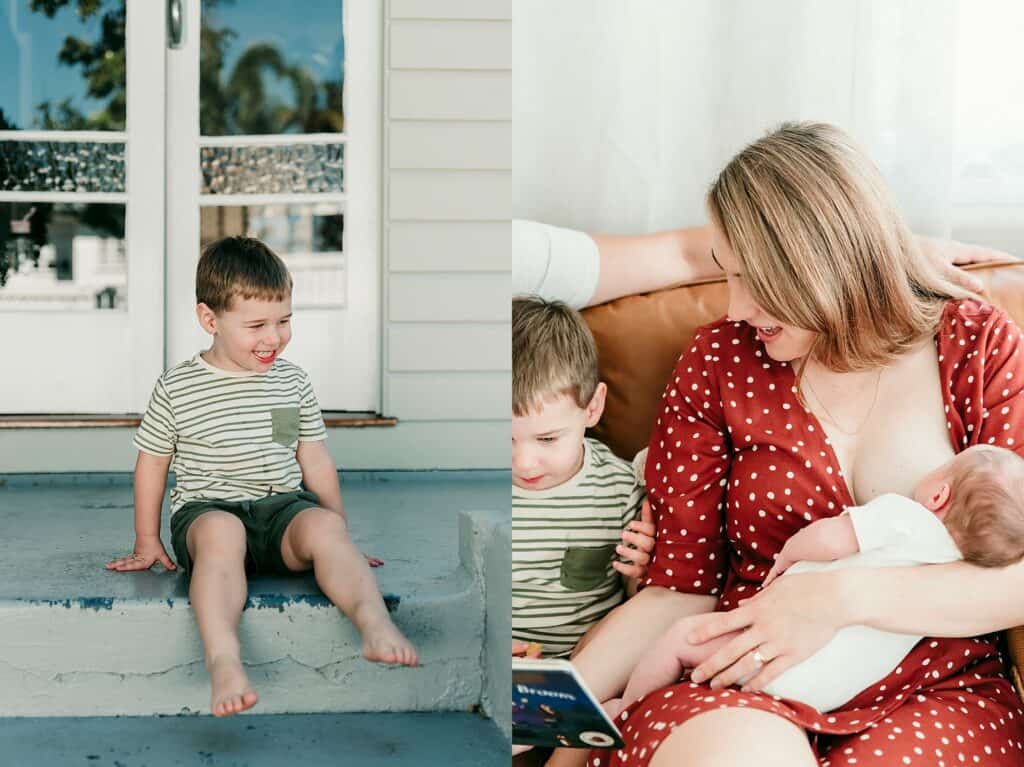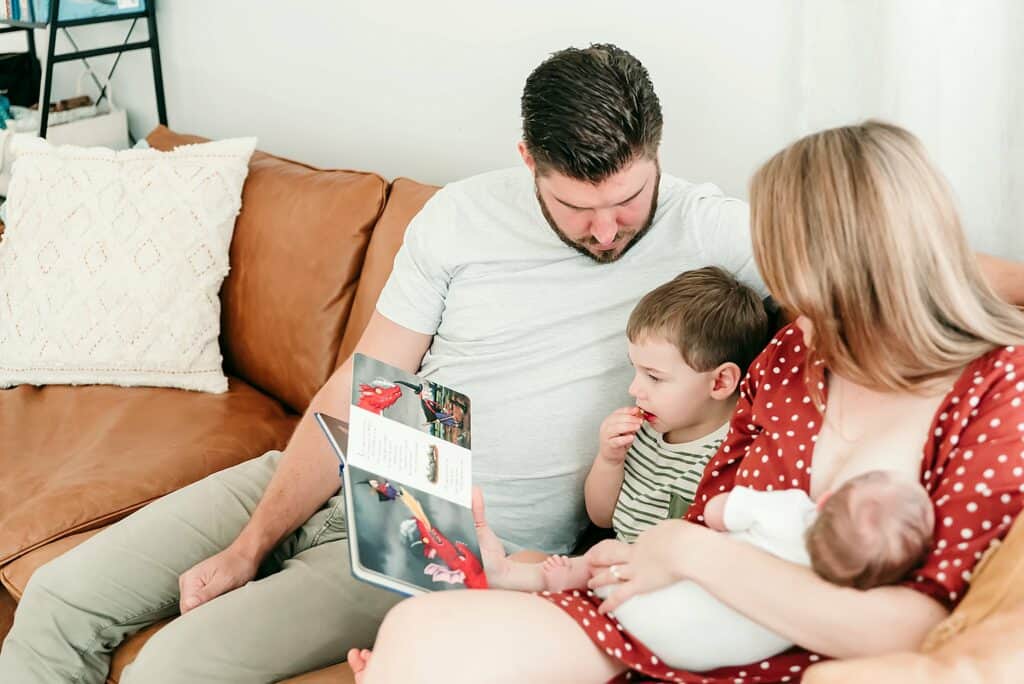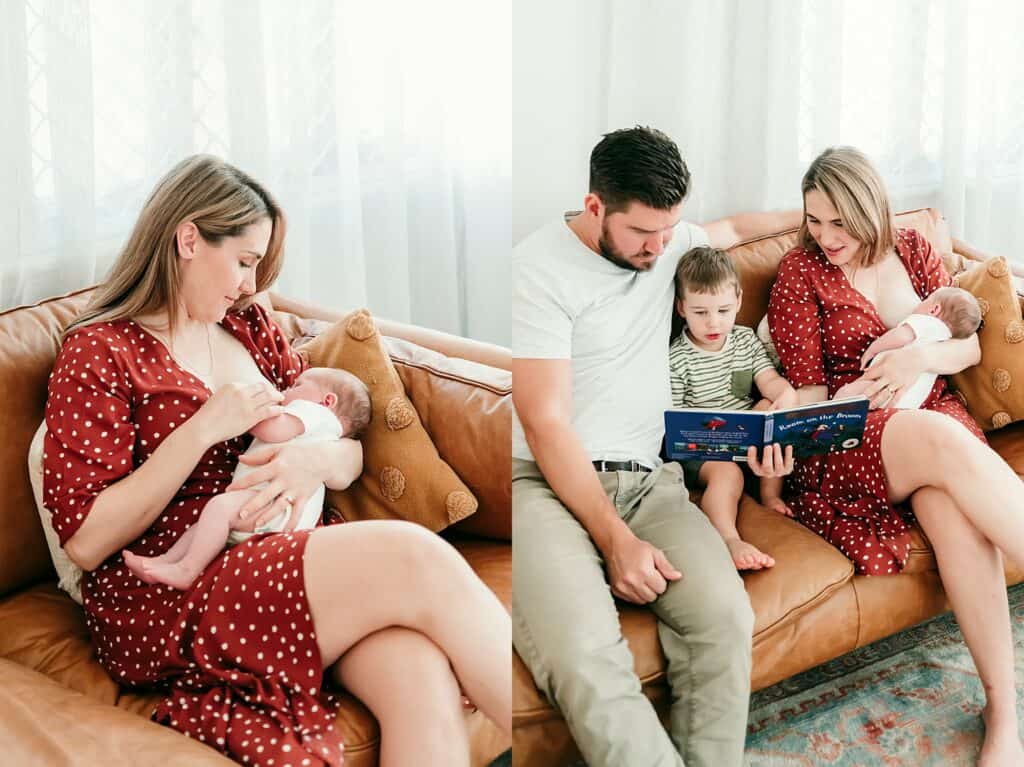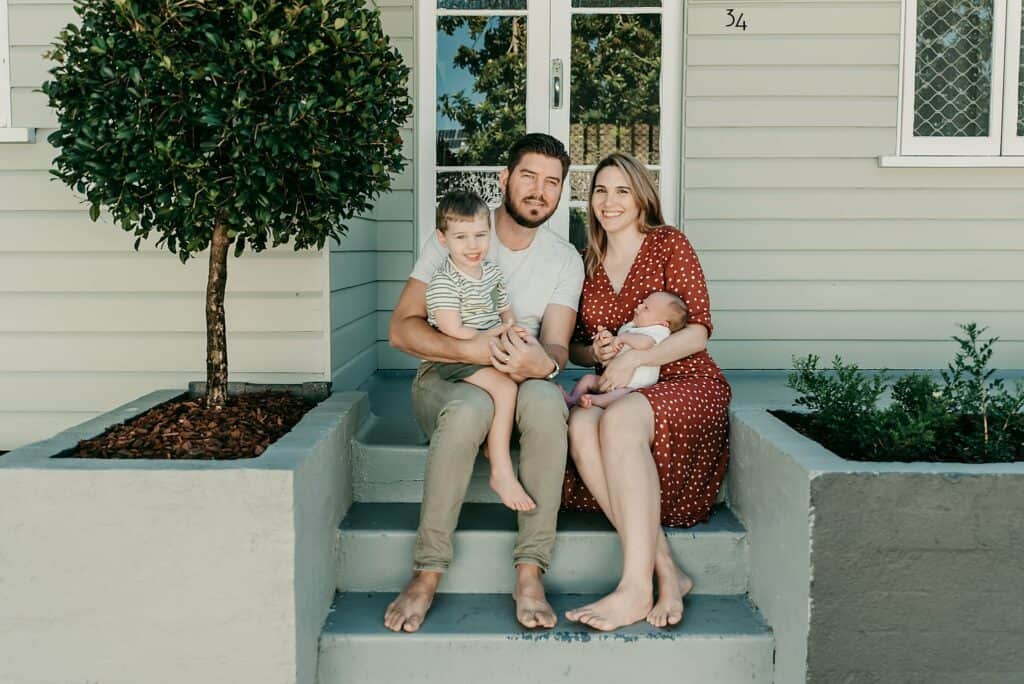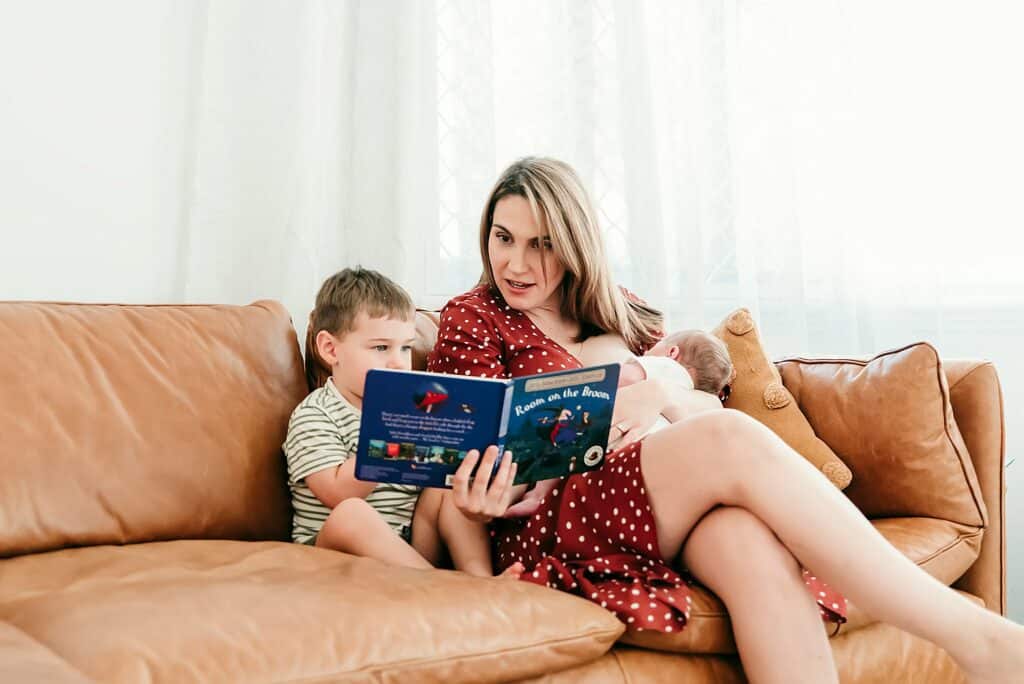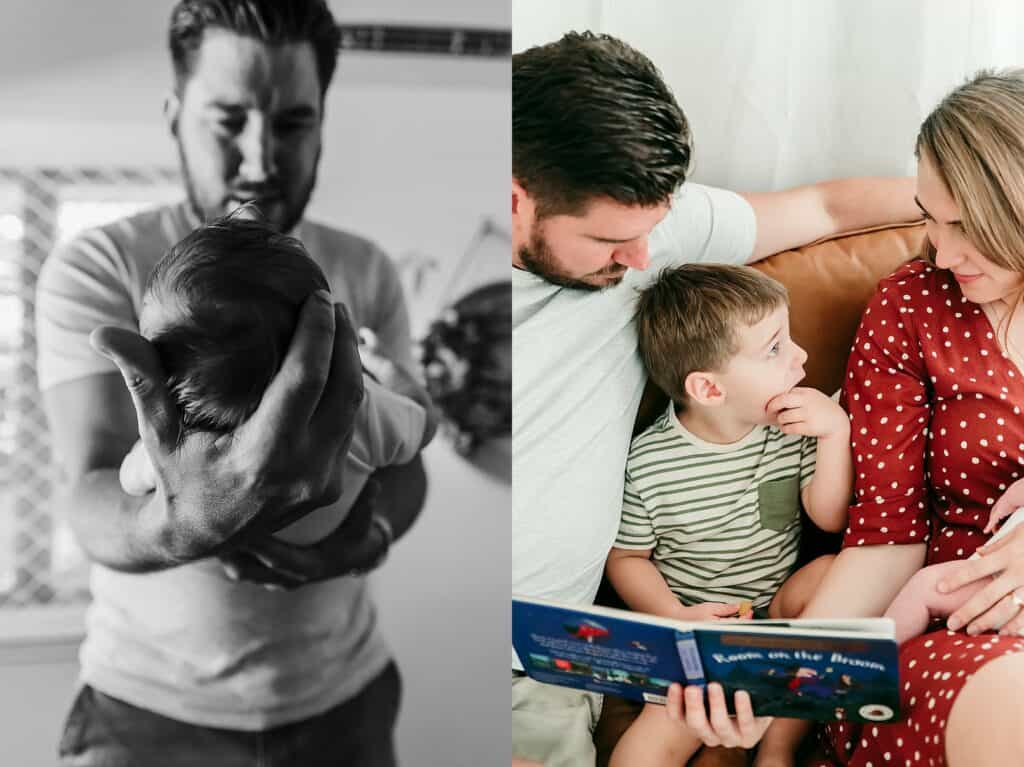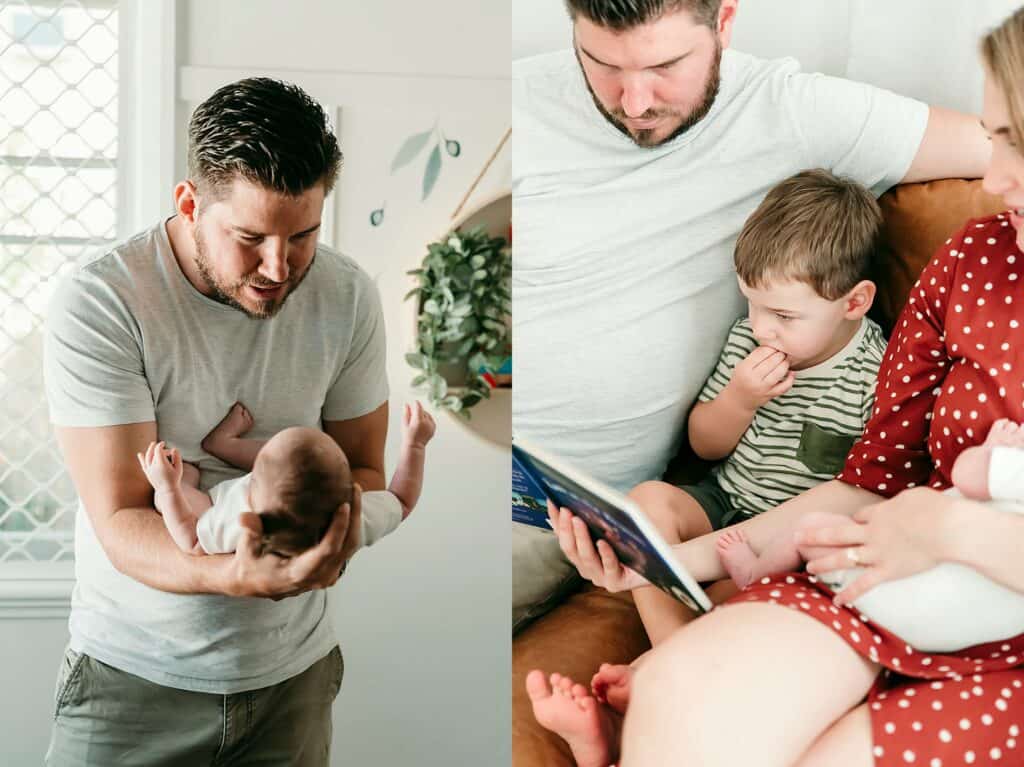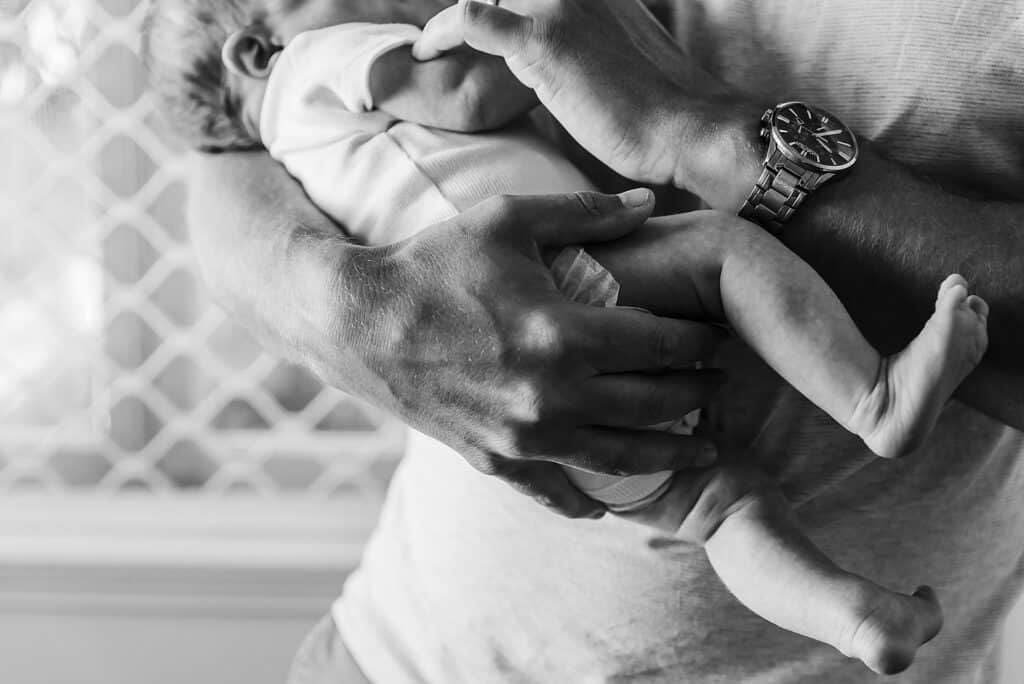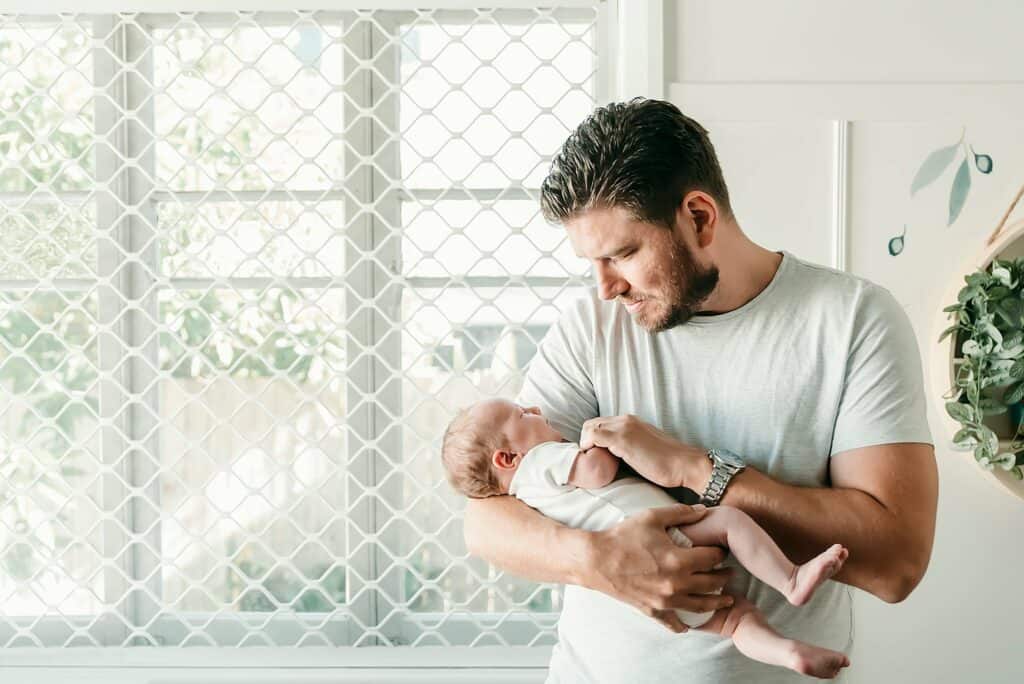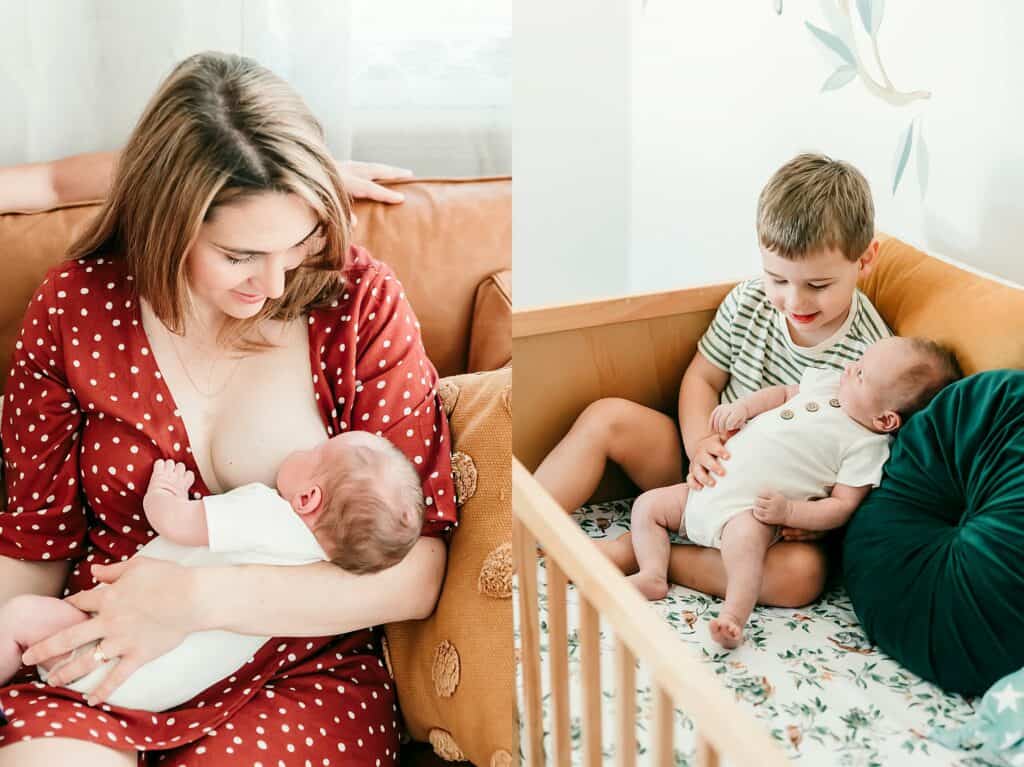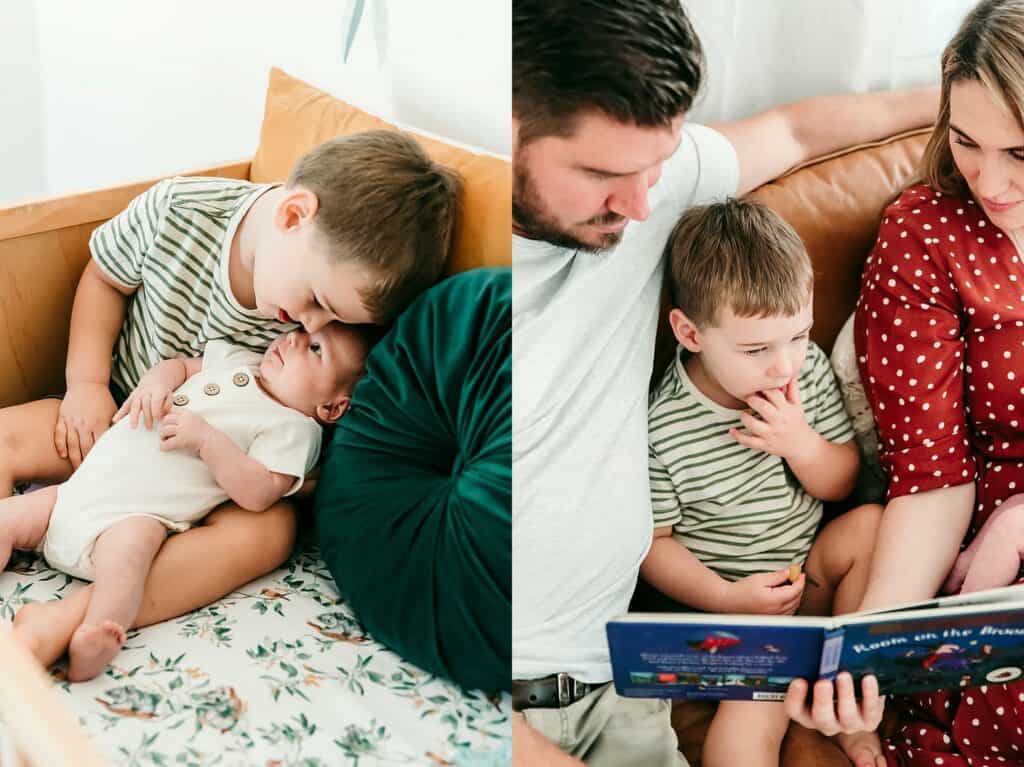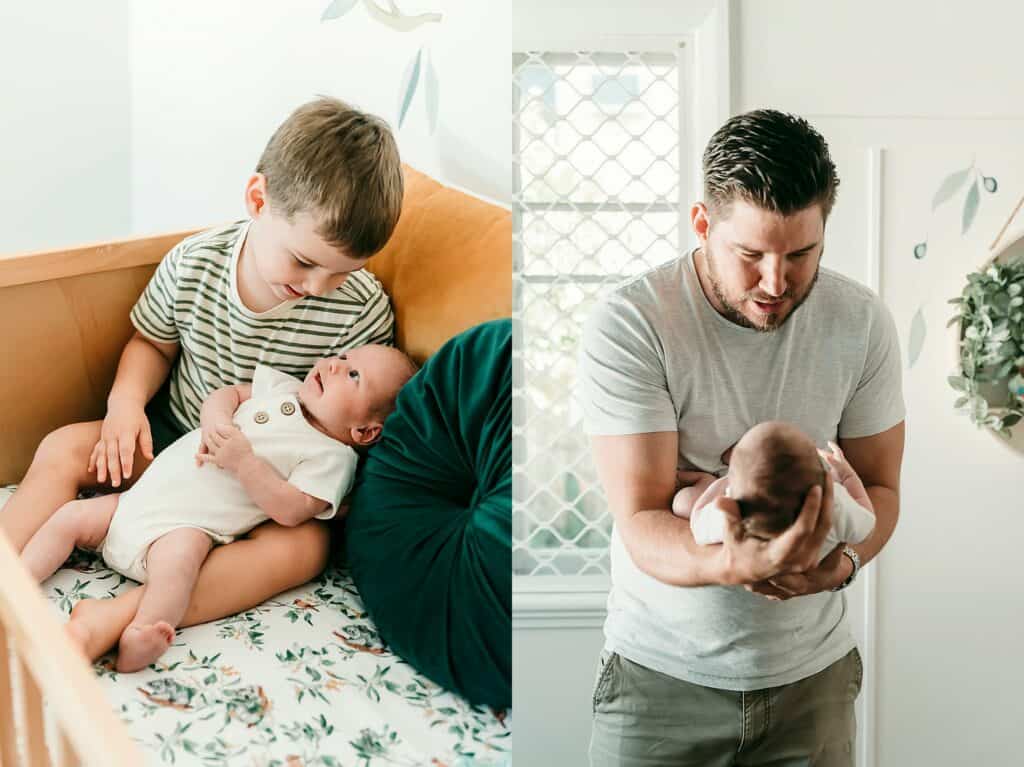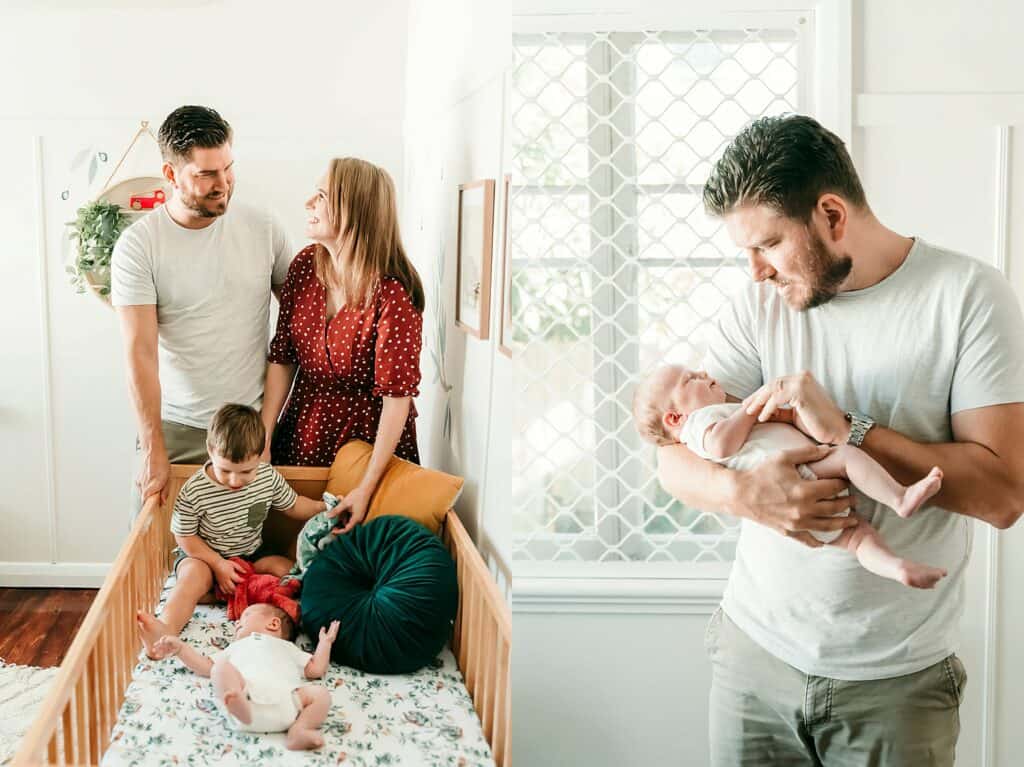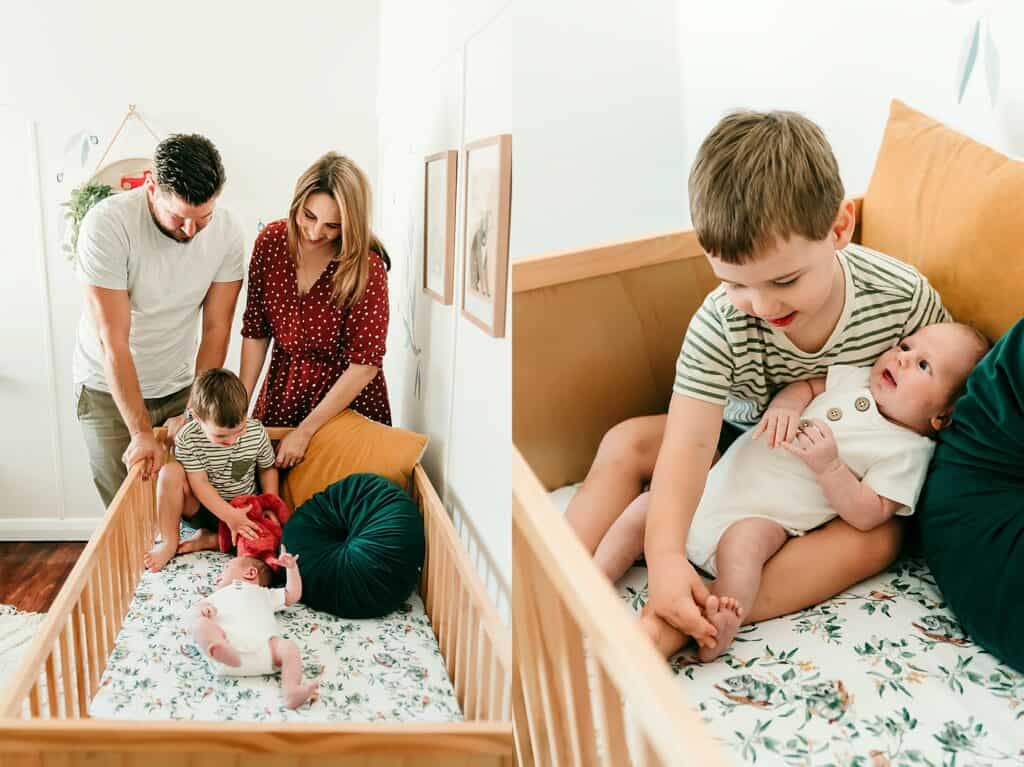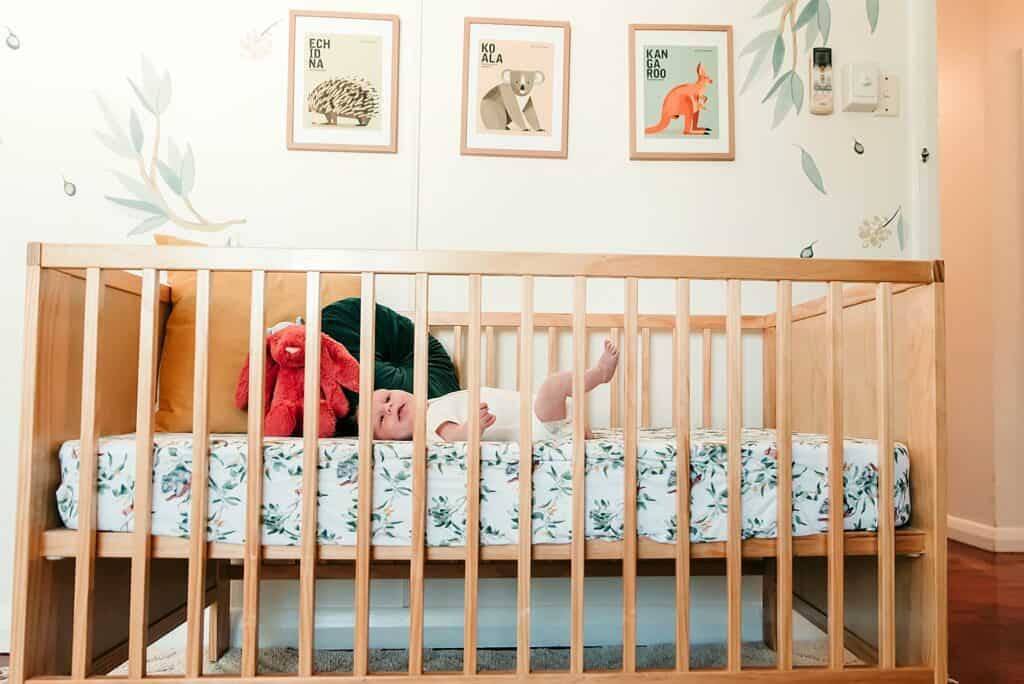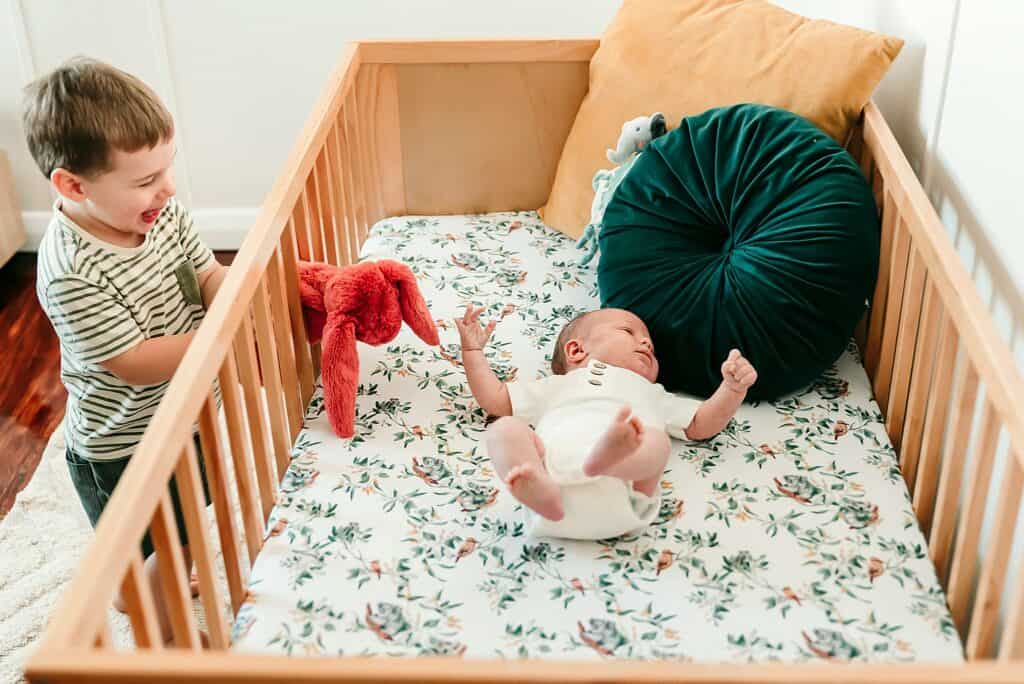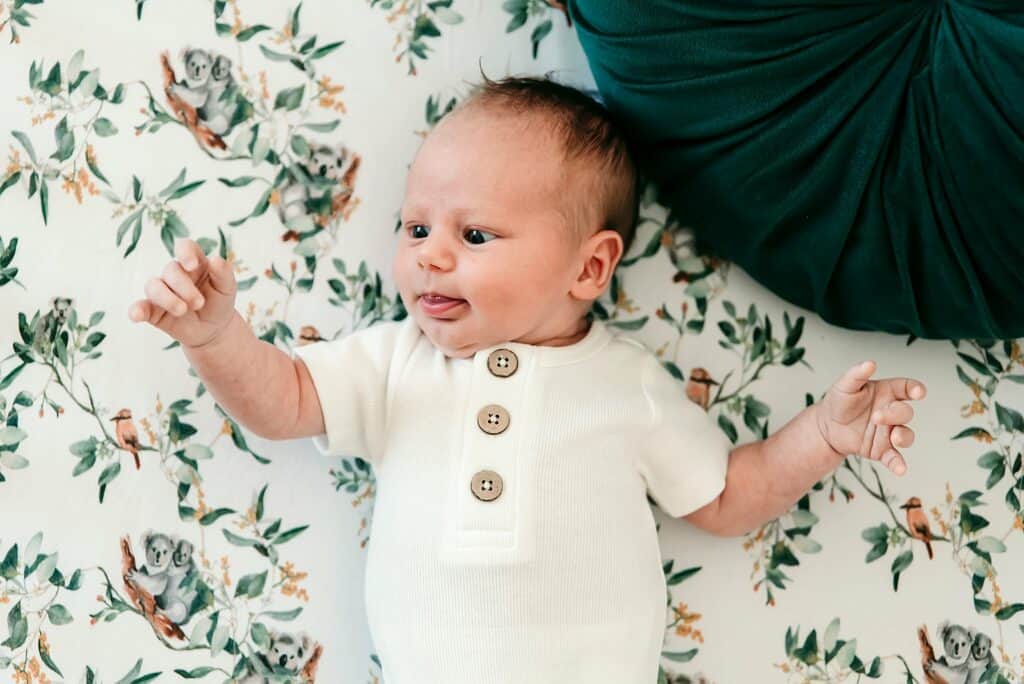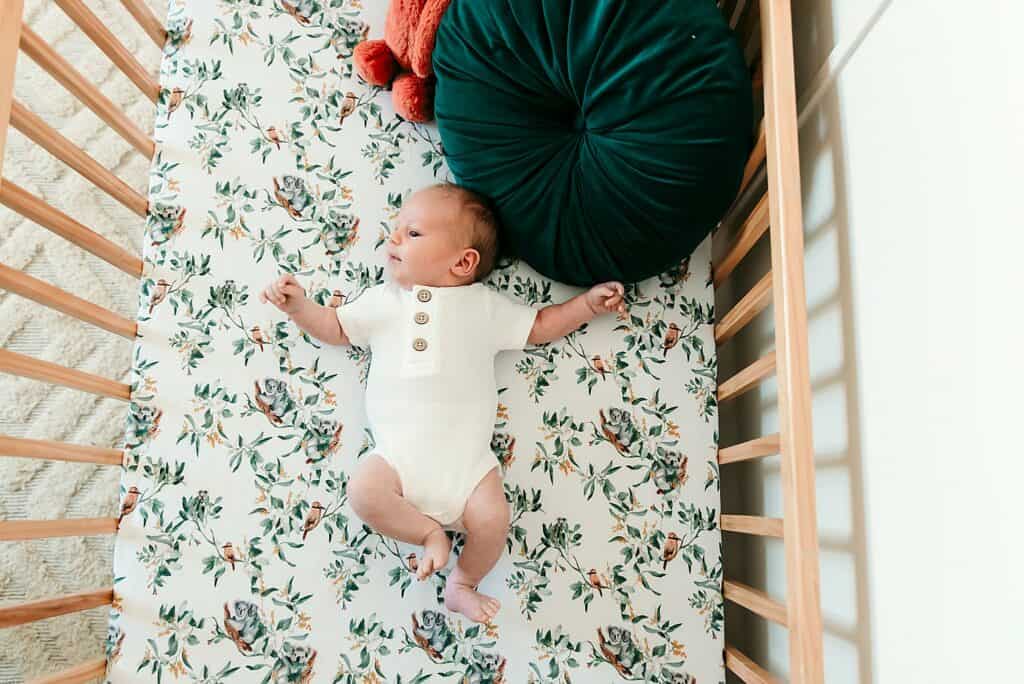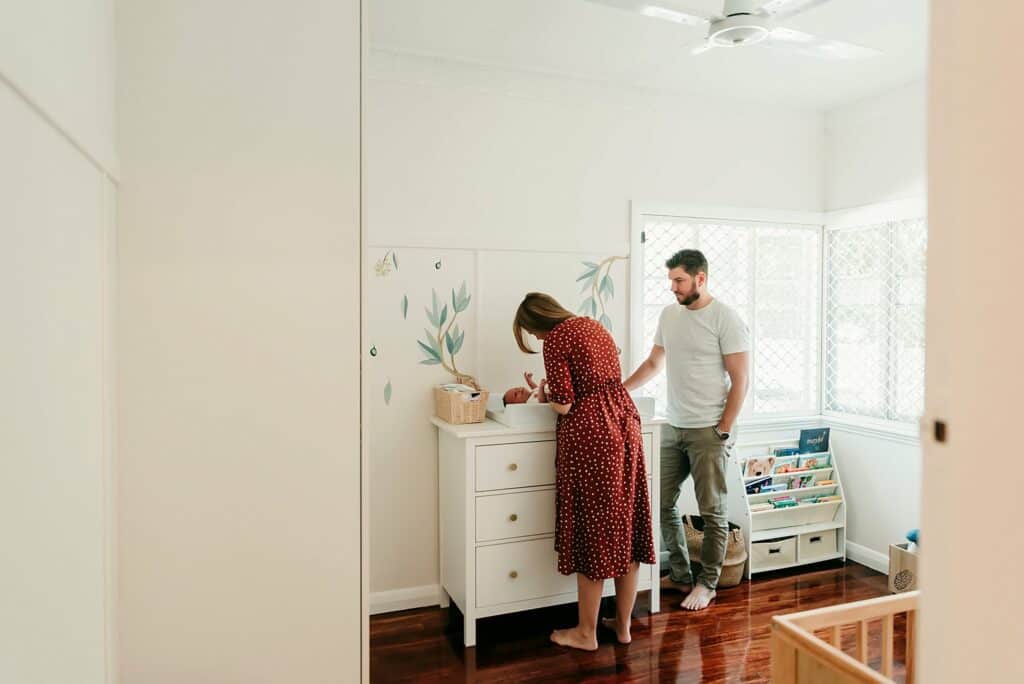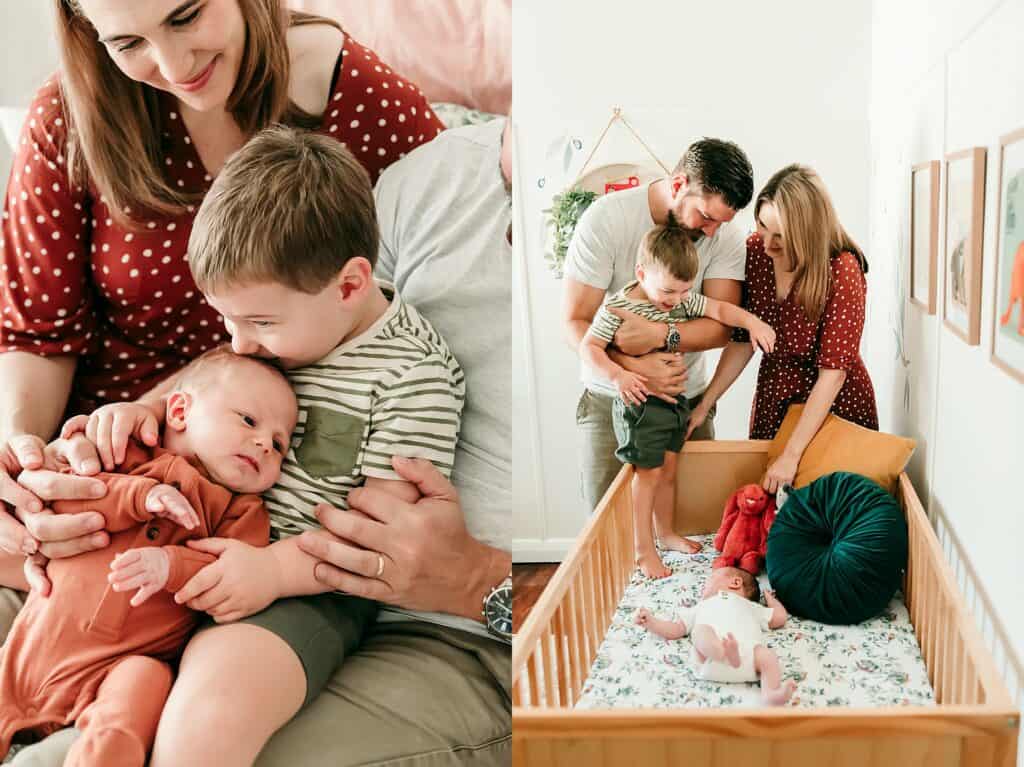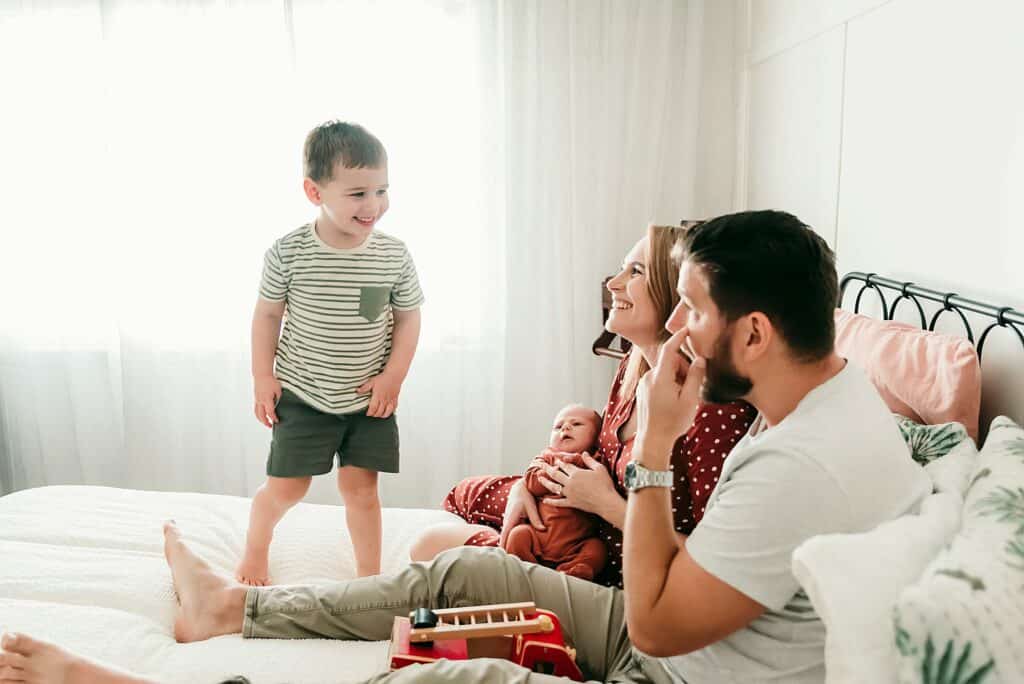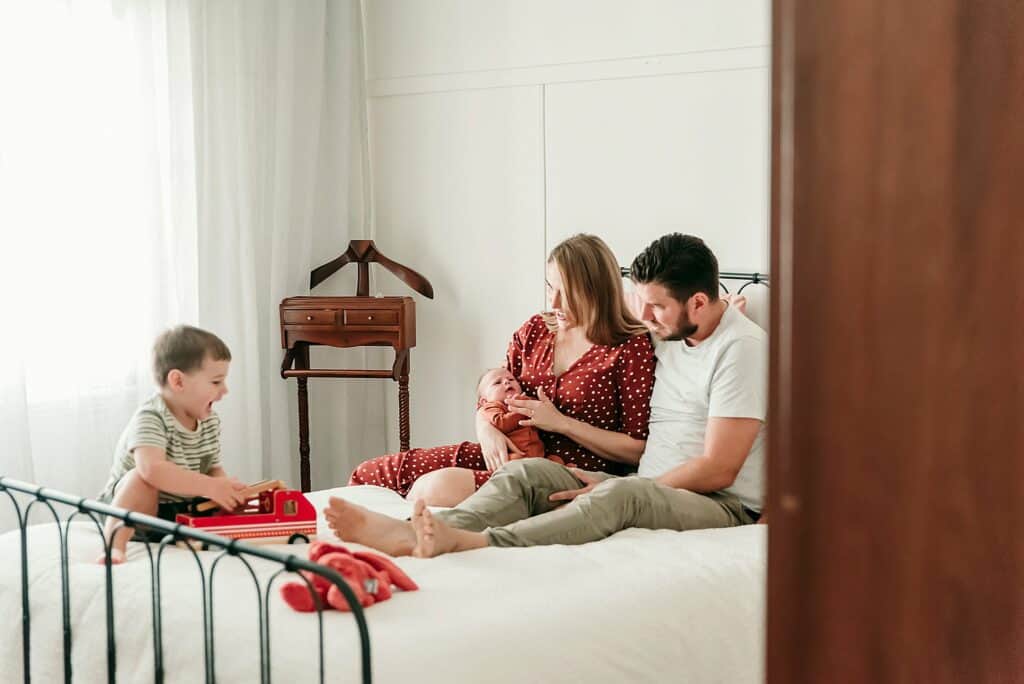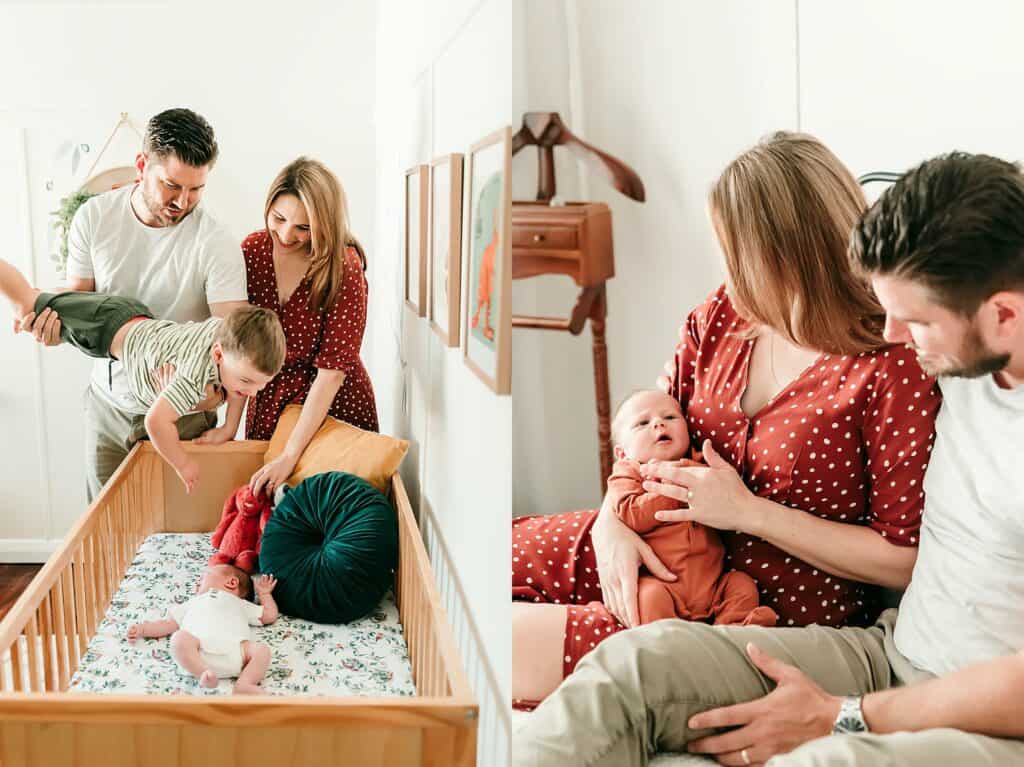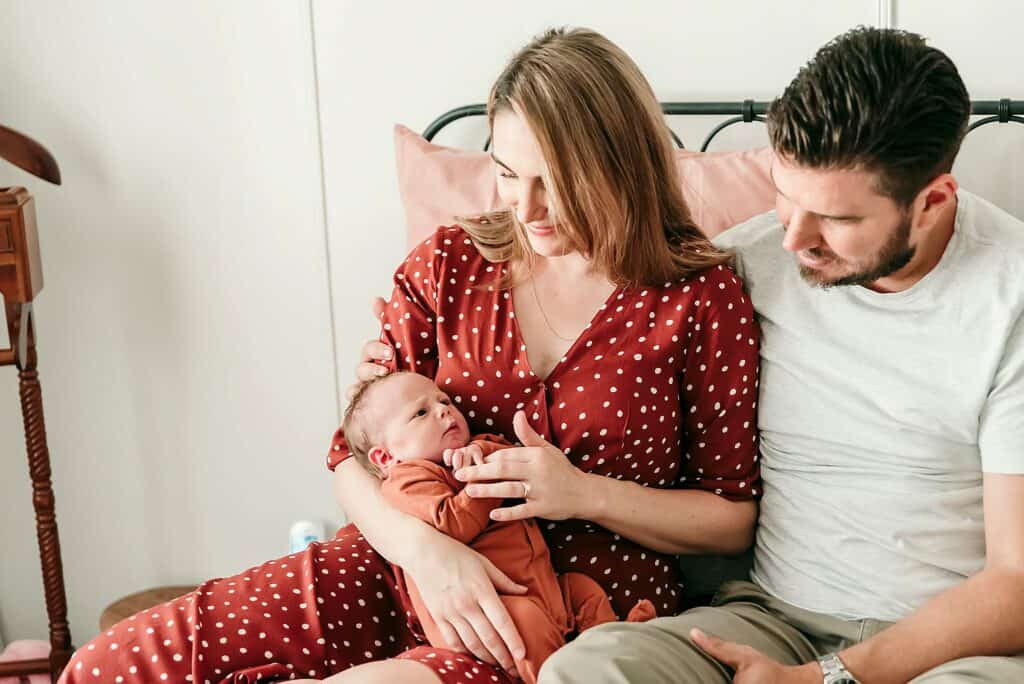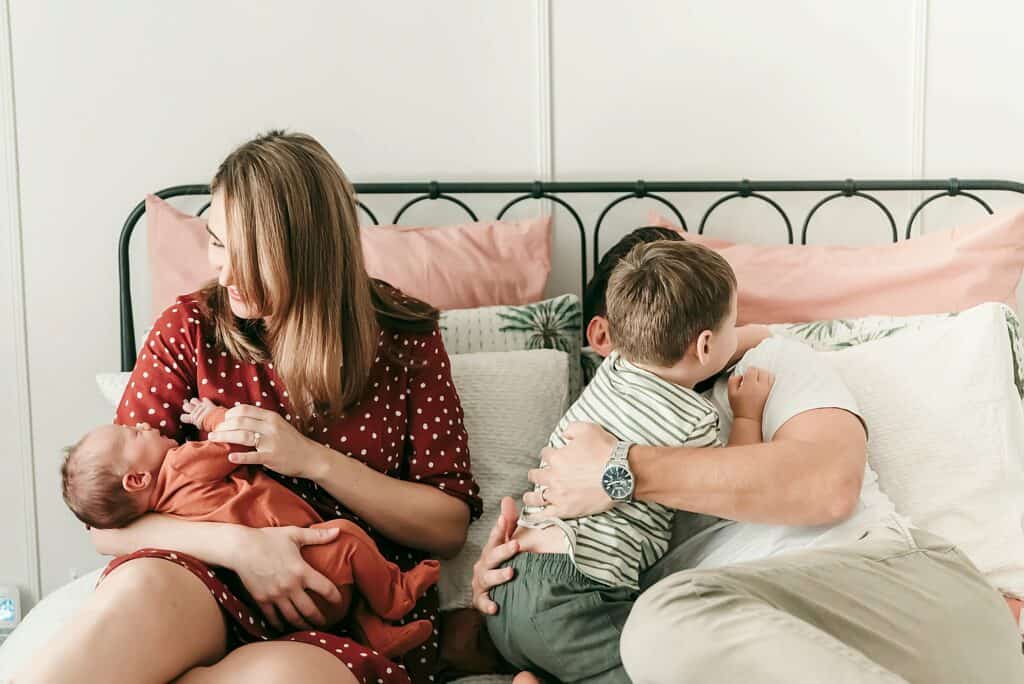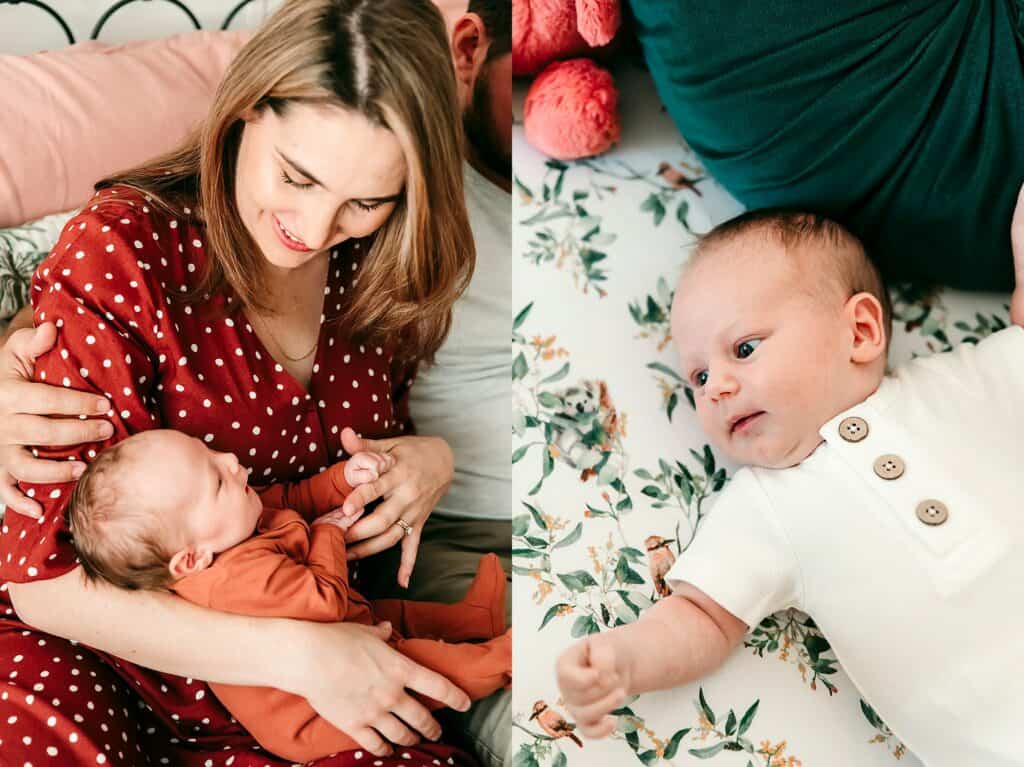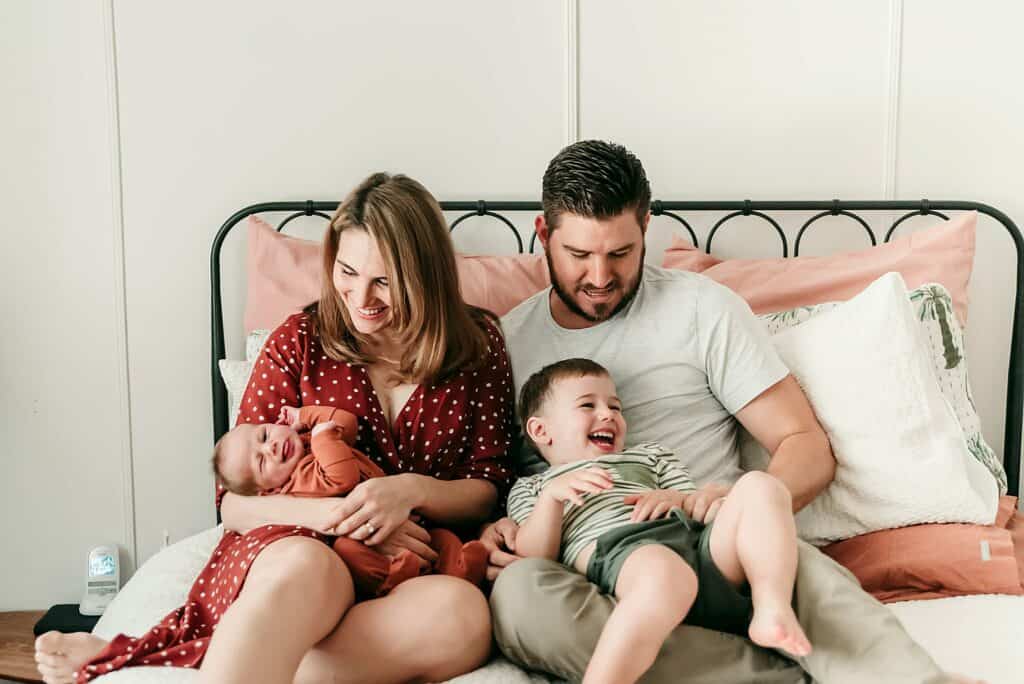 Cairns at home photographer Lizzy Hannaford Photography specialises in family photography, and is based on the northern beaches of Cairns. Her main focus is maternity, newborn, baby and family photography.
I would love to photograph special memories for your family in my Trinity Park studio, or out on a beach or field location.
If you would like to book a photoshoot with me, please click here, or email me directly at lizzy@lizzyhannaford.com.au