An emotive family photographer based in Cairns. Capturing laughter, tears and everything in between.
Here at Lizzy Hannaford Photography, I focus on the natural and candid moments between your loved ones.
I specialise in the early years – maternity, newborn, baby & child, cake smash and family photography. 
My all white, home studio is located in Trinity Park, Cairns, and is easily accessible if you live in Port Douglas, the Atherton Tablelands or the Northern Beaches (Smithfield, Trinity Beach, Clifton Beach, Palm Cove, Kewarra Beach).
Our Family philosophy, for as long as I can remember is, if you are a friend of ours, you are Family. I love to spend time getting to know you and your loved ones, so that I can capture you authentically and in a way only you will understand. 
I strive to create a relaxed & welcoming environment so that your individual personalities show in your photographs.
For further information, or to book, please contact me.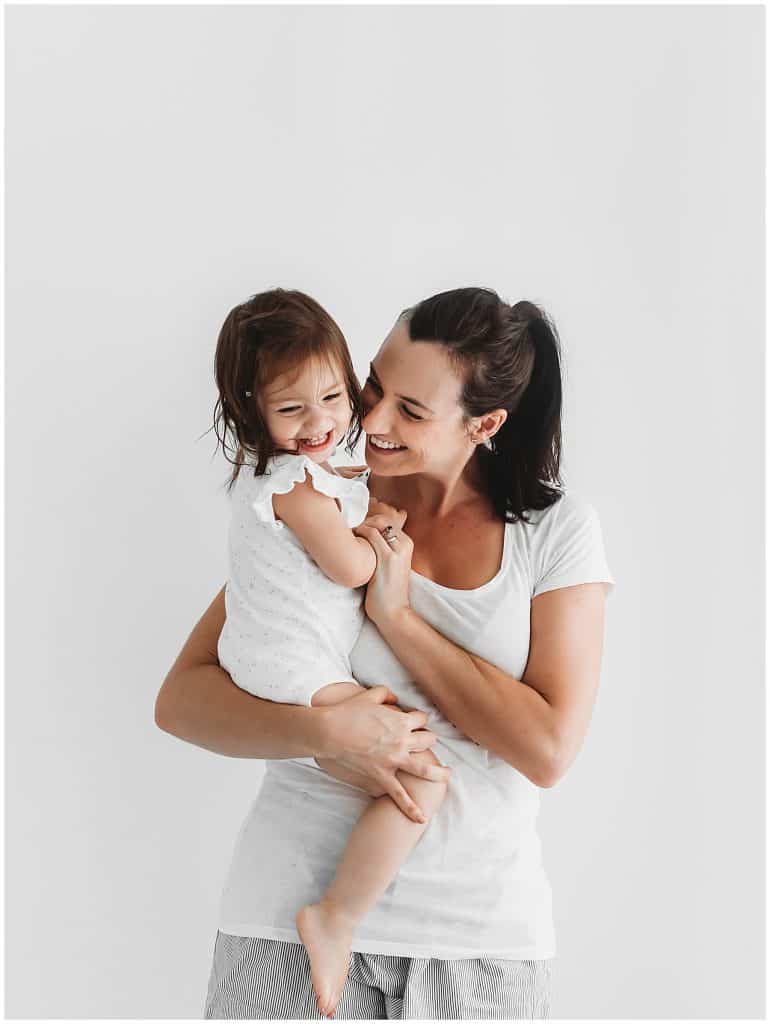 "the idea is not to live forever, it's to create something that will"
After experiencing three life changing events extremely close together – becoming a Wife, a Mother and then losing a close friend unexpectedly – I have truly learnt to appreciate the short time we have in this world, and with those who mean the most to us.
Time moves on and it's easy to forget the small moments – the way your baby plays with your hair, as you carry her on your hip or how he sucks his two middle fingers for comfort. I believe everyone deserves to see their love through someone else's eyes. I want to bottle up those moments for you, so you can relive them today, tomorrow and in years to come.