Sophie's sneak peek with Cairns maternity photographer Lizzy Hannaford Photography.
Celebrating their new baby together, and Ted becoming a big brother, with a relaxed and simple studio maternity session.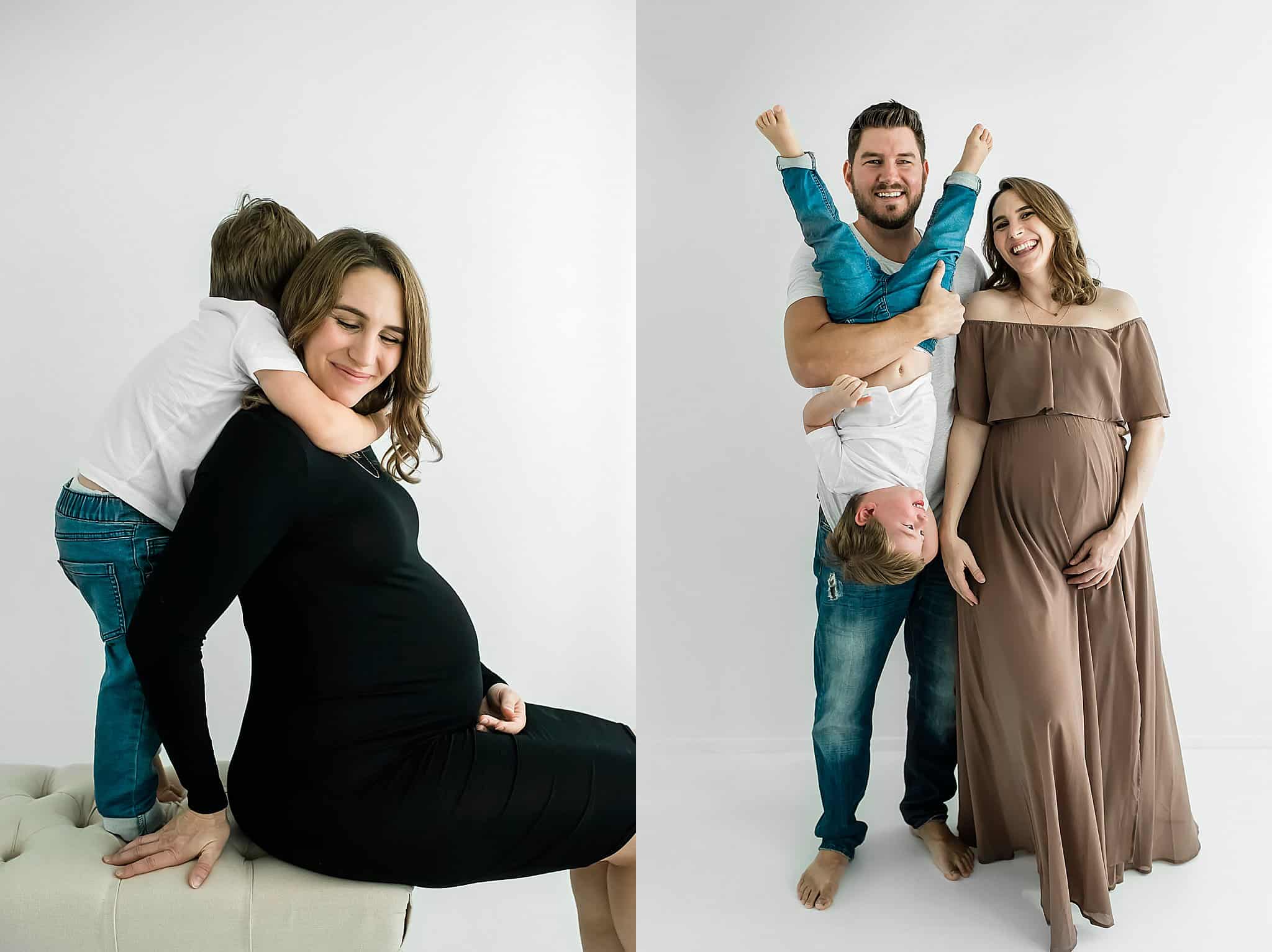 With a busy toddler, a simple maternity session is perfect! No distractions, and the focus is on family connection. My natural light studio is easily accessible, and because it is inside my home, makes children (and their parents) feel relaxed. When older siblings are involved, there are lots of games to be played to keep them engaged, and I am led by them. If they need time to warm up, we can start with Mama, or we can go straight into photographing the family so the toddler can finish and go and play
Sophie's clothing is provided by Lizzy's studio wardrobe, and is available to all clients.
Lizzy Hannaford Photography specialises in family photography, and is based on the northern beaches of Cairns. Her main focus is maternity, newborn, baby and family photography.
I would love to photograph special memories for your family in my Trinity Park studio, in your home, or out on a beach or field location.
If you would like to book a photoshoot with me, please click here, or email me directly at lizzy@lizzyhannaford.com.au